After months of fighting in court, Ivanka Trump and her brother Donald Trump Jr. reportedly sat for depositions as part of the New York attorney general's civil investigation into the finances of their family business.
Sources told CNN that while Ivanka's behind-closed-doors deposition happened Wednesday, Trump Jr., who runs the Trump Organization with his brother Eric Trump, had his deposition on July 28. Trump Jr. and his sister were supposed to sit for questioning last month, but the death of their mother Ivana pushed their testimony.
A source said that Trump Jr. did not assert the Fifth Amendment. He answered the state's questions though it is not clear what he was asked or how he answered the questions.
Former President Donald Trump is expected to be questioned later this month by the New York state attorney general's office, according to The New York Times. According to accounts from people who have questioned Trump under oath in the past, the former President, who is no stranger to being deposed, is expected to present unusual challenges and opportunities for New York Attorney General Letitia James' lawyers. He is reportedly quick to spar with his inquisitors. He often struggles to restrain himself, and once told a lawyer that her questions were "very stupid."
The deposition comes at a time when Trump is facing increasing legal scrutiny for his effort to overturn the U.S. Presidential 2020 election. Federal prosecutors who are investigating the Jan. 6, 2021 attack on the U.S. Capitol are asking witnesses about him. A House committee has uncovered new details about his conduct in the wake of the 2020 election. A district attorney in Georgia has also convened a grand jury to look into possible election interference by Trump and his aides.
Meanwhile, the depositions raise the legal stakes for the members of the Trump family as they face two investigations into the accuracy of Trump Organization financial statements. One investigation is civil and the other is criminal. Trump and his company have previously denied any wrongdoing and called the probe by James, who is a Democrat, politically motivated.
James' office said in January that it found "significant" evidence indicating the Trump Organization used misleading or false asset valuations in its financial statements. They allegedly did so to obtain insurance, loans and tax benefits.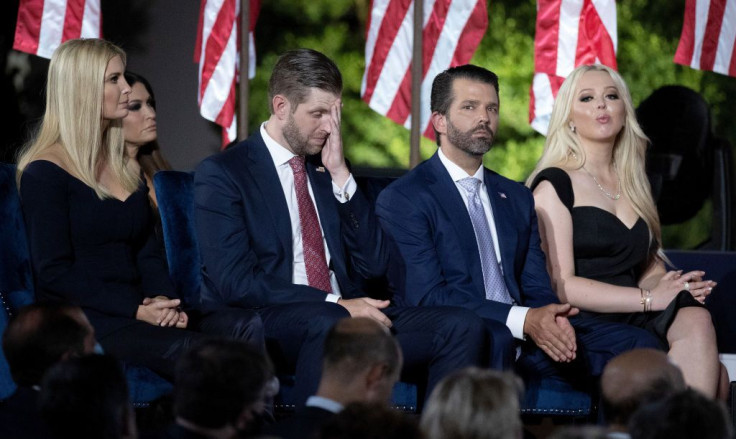 © 2023 Latin Times. All rights reserved. Do not reproduce without permission.