Former US President Donald Trump and two of his adult children -- Ivanka Trump and Donald Trump Jr. -- must testify into an investigation of their business dealings, a New York judge ruled Thursday.
Whether Trump misled insurers, lenders or others in his family business' financial statements is being investigated by New York Attorney General Letitia James, and New York Supreme Court Judge Arthur Engoron rejected an attempt to freeze her work, reported CNN.
The Trumps argued that sitting for testimony in the civil probe would undermine their constitutional rights, but the judge expressed skepticism toward it during a hearing and in the ruling. Engoron wrote in the order issued Thursday afternoon that the argument "completely misses the mark." He said that the Trumps have the right to refuse to answer certain questions in the civil investigation. The same was done by Trump's other son Eric Trump when he sat for a deposition in the investigation.
While Trump was serving as the US President, Trump Jr. and Eric ran the Trump Organization along with now-indicted executive Allen Weisselberg, according to Daily Mail. Engoron also criticized the Trump Organization for claiming that James' probe is now moot. That statement was made by the organization after the former President's accounting firm, Mazars, determined that the last 10 years of financial statements it prepared were not reliable.
Meanwhile, the Democratic-led House Oversight Committee approached the General Services Administration to consider terminating the lease for the Trump International Hotel in Washington, DC. The committee said that false statements or certifications may constitute a breach of the lease of the Old Post Office, which is the government-owned building that the Trump Hotel occupies, reported CNN. The request comes as the Trump Organization is expected to make a profit of $100 million from the sale of the hotel lease to an investment group based in Miami for $370 million.
Trump has also been in news for the launch of social networking platform, Truth Social. About 500 beta testers have started using an early version of Trump's new social media app, two sources told Reuters. The former President's new media and technology venture, Trump Media and Technology Group (TMTG), has promised to deliver an "engaging and censorship-free experience" on the app. Its Chief Executive Devin Nunes said that it will launch next month.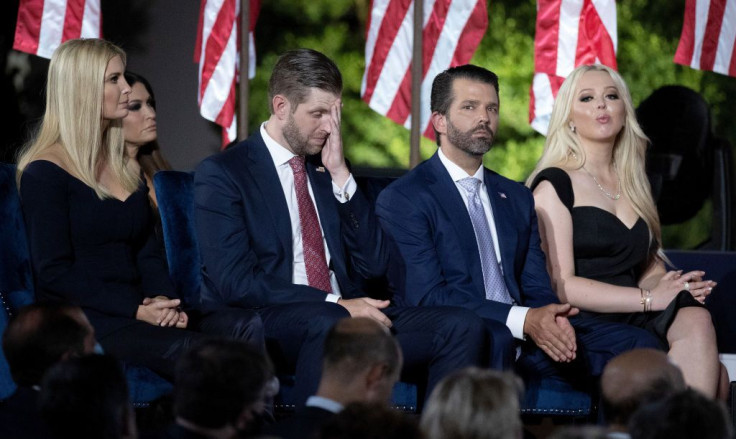 © 2023 Latin Times. All rights reserved. Do not reproduce without permission.