Ivanka Trump and her husband Jared Kushner showed their romantic side Sunday while enjoying a beach day out in Miami with their kids.
As they spent quality time with their sons Joseph, 8, and Theodore, 5, the couple also indulged in some public display of affection (PDA) by sharing a kiss on the sand. Their daughter, Arabella, 10, wasn't seen enjoying the beach day with them, reported Daily Mail.
Ivanka, daughter of former US President Donald Trump, was wearing a cerulean blue dress that had a tie in sarong-style right in the front. The bottom of her outfit got wet while she was wading in the surf. The 40-year-old, whose blond hair was pulled back, wore a wide-brimmed hat and dark shades to protect herself from the Florida sun. As for jewelry, she wore two bracelets, including the red string that she generally wears on her left wrist, and a gold chain necklace.
Her husband chose a navy T-shirt and neon green swim trunks for the afternoon outing. His T-shirt didn't stay on for long and he showed off his six-pack abs while playing football with his sons and wading in the water.
Their sons had their boogie boards with them and sported blue patterned swim trunks. While Theodore, who also wore goggles and a rash guard, was in the water, he was spotted getting some help from Ivanka. The former First Daughter had a smile on her face as she played with her sons. There was also a time when she was seen sitting on the sand while watching her husband and sons.
The outing comes after Ivanka on Friday slammed a government report that charged her Farmers-to-Families Food Box Program with delivering rotten food and wasting taxpayer money, reported Daily Mail. A spokesperson for Ivanka said that it's "unfortunate, yet hardly surprising to see the media work hand-in-hand with congressional democrats in a desperate and transparent effort to distract from the staggering incompetence of the current administration."
A report from the Select Subcommittee on the Coronavirus Crisis, written by the Democrats on the panel, attacked the program, which was ended by President Joe Biden in May. It charged the program with delivering a "windfall profits to unqualified food distributors who wasted taxpayer dollars." The panel said that the Trump administration also used the program for political advantage.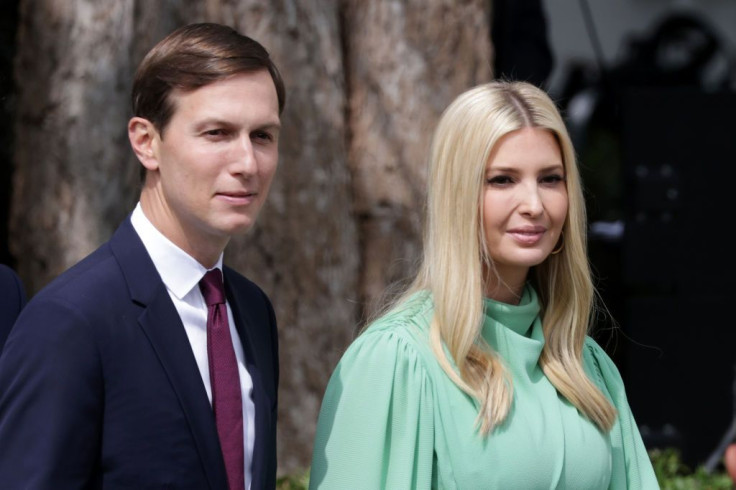 © 2023 Latin Times. All rights reserved. Do not reproduce without permission.