In a new spin to their sibling drama, Jamie Lynn Spears has accused her estranged sister Britney of putting their lives in danger after the pop star allegedly once locked them in a room together while armed with a knife, as written in a scathing penultimate chapter of her memoir.
Jamie Lynn, 30, made the allegations in her tell-all book titled "Things I Should Have Said," which she discussed with Juju Chang on Wednesday's "Nightline" as part of its promotion. While it remains unknown when the alleged incident took place, reports suggest that the "Zoey 101" alum was 12 at the time.
"I think that experiencing my own panic attacks and how sometimes we can feel in those moments is important, but also it's important to remember I was a kid at that moment," she said, noting the incident occurred following Britney's whirlwind wedding to longtime pal Jason Alexander, the Daily Beast reported.
"I was scared. That was a moment I had. I also was afraid to really say anything because I didn't want to upset anybody, but I also was so upset that she didn't feel safe," she continued.
The mother-of-two further claims that her sister, who is 10 years older than her, bore "erratic, paranoid, and spiraling" behavior over the years, the Daily Mail noted. In a separate alleged incident, the younger Spears recalled Britney used to randomly scream in her face.
Jamie Lynn would also explain why she seemingly cut ties with her older sister by saying she had enough of Britney cursing at her and making her an emotional punching bag, adding she had noticed her "destructive behaviors similar to our father's" back then.
"When I tried to remove myself from the situation, that's when I guess she got really angry and my oldest daughter tried to mediate the situation. I hated that," she added.
Meanwhile, the "Oops…I Did It Again" hitmaker took to Instagram on Tuesday following Jamie Lynn's interview on "Call Her Daddy."
"I didn't get to cry _ … I had to be strong … TOO STRONG __ !!! So yes … YOU DO MATTER and don't you ever think for one fucking second you don't," part of her caption reads.
According to Page Six, the post was in response to Jamie Lynn's statements, in which she began to shed tears, saying, "It's like my whole life, I kind of felt like I didn't matter… so it's, like, I just wish that mattered."
At one point, the younger Spears confessed she often felt invalidated because of the pop star.
The Spears sisters have been publicly sparring for weeks amid the promotion of Jamie Lynn's book months after Britney successfully got out of father Jamie's control as her conservator.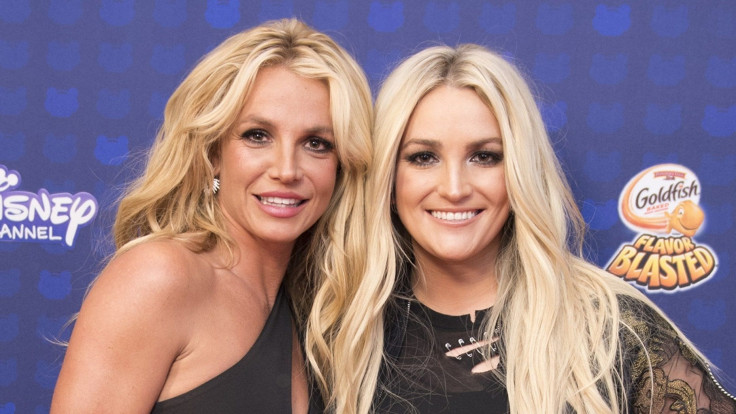 © 2023 Latin Times. All rights reserved. Do not reproduce without permission.