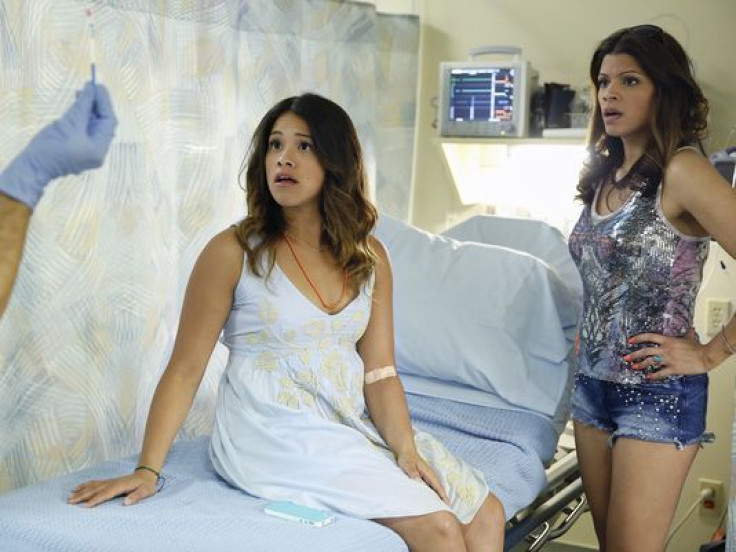 If you are already excited for the CW's forthcoming series "Jane the Virgin" then we have some news that will most likely make your head spin. Joining Gina Rodriguez and the "Jane the Virgin" cast is Grammy-award winning artist Juanes, who will not only be featured as a guest star, but will be showcasing his amazing songs on the series. Juanes brand new single, "Una Flor" will be featured in the pilot episode of "Jane the Virgin" which is set to premiere on the CW on October 13.
"Una Flor" will not be Juanes only contribution to the series, the singer will be putting his acting skills to the test when he guest stars on the series in multiple episodes occurring later in the inaugural season. Juanes won't have to act very hard to play his "Jane the Virgin " role well, as he will be portraying an eccentric music producer and charming ladies man. Juanes character will connect with the protagonist Jane through her mother Xiomara, who he hopes to produce a single for.
Ben Silverman, who serves as producer for "Jane the Virgin" admitted his excitement over the addition of Juanes to the cast. "It is an honor and a privilege to be working with Juanes on this genre re-defining series. Together with Juanes and our fantastic partners at the CW and CBS Television Studios, we aim to provide a voice to the traditionally underserved Hispanic audience in the US."
While an American show, the series is working to introduce both Mexican and Latin American superstars into the cast. The network has guaranteed itself a diverse viewership with the inclusion of American actors, Colombia singers, and of course Jamie Camil, who in addition to be a singer is an accomplished telenovela actor who possesses a loyal legion of Spanish-speaking fans. Like Juanes, Camil's role in "Jane the Virgin" will be close to his roots as his character, like his real life counterpart is a telenovela actor!
© 2023 Latin Times. All rights reserved. Do not reproduce without permission.