Japan held a state funeral for late ex-Prime Minister Shinzo Abe, something that the public opposed due to the cost of the event as well as the legacy of the former leader.
Abe was assassinated, shot dead during a campaign speech in Nara last July. The incident stunned the country considering gun violence was extremely rare in Japan.
There were more than 4,300 guests who attended the elaborate state funeral that was held at the Nippon Budokan Arena in Tokyo. Among those who attended include US Vice President Kamala Harris, Indian Prime Minister Narendra Modi and Australian Prime Minister Anthony Albanese, CNN reported.
A video tribute was played as the ashes of Abe were brought into the venue. Prime Minister Fumio Kishida delivered a memorial address, praising the late and former Japanese leader's courage and dedication.
Also in attendance during the state funeral was another prime minister Yoshihide Suga, Abe's right-hand man for many years. The 73-year-old also gave his remarks before flower offerings were laid by attendees who bowed afterward.
Aside from these, there were other ceremonial rites done. This included an honor guard, gun salute, and musical performances, before a government reception for visiting foreign dignitaries.
Security was tight during the state funeral. According to public broadcaster NHK, there were about 20,000 officers deployed to ensure peace throughout the event.
Unfortunately, altercations still broke out between police and demonstrators outside the venue. It was the first state funeral for a Japanese leader since 1967.
The protests grew tense at times, with several loud confrontations and scuffles between demonstrators and police.
There were those opposed to the whole event considering Japan was grappling with rising inflation. Aside from that, there were those griping in anger from revelations that half of Japan's ruling party members had ties with the controversial Unification Church which has faced backlash over fundraising practices.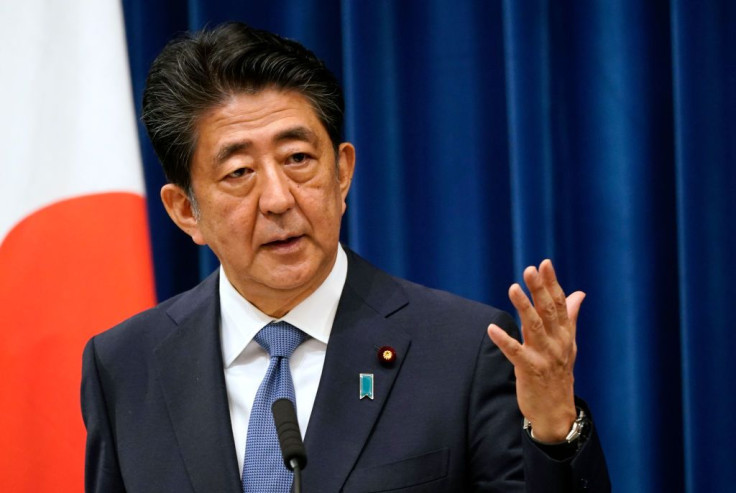 © 2023 Latin Times. All rights reserved. Do not reproduce without permission.