Kanagawa Prefectural Police have launched a manhunt for a victim that savagely robbed a female sex worker at a hotel in Yokohama City on Sunday after he tied her limbs and hid her under a futon.
The 22-year-old victim, employed by a "delivery health" service, reportedly got into a dispute over money with the middle-aged suspect before she was forcibly tied down, the Tokyo Reporter wrote.
"Don't get wild, or I'll knock you down right here," he had said to the victim while choking her, the woman's testimony revealed.
After the suspect pinned her down and cruelly tied her limbs with a vinyl rope, the assailant reportedly covered her with a futon as she was facing down on the bed. He then placed a table on top of the futon to prevent the woman from breaking free of her bondage.
The burglar proceeded to take off with 300,000 yen that was said to be taken from the victim's wallet. He also did not pay the hotel fee of 20,000 yen.
The victim managed to escape the room a few hours later despite being heavily bound. She proceeded to seek help and assistance from the hotel's front desk staff, who promptly alerted authorities.
Police are urging the public to inform law enforcement of any tips on the robber's whereabouts. The suspect is described as a man in his 40s and around 175 centimeters tall. He was last seen wearing a black hat and t-shirt and dark shorts.
In an unrelated incident the following day, Tokyo Reporter reported that a female manager of a karaoke parlor, believed to be in her 20s, was found dead at the popular hangout in Osaka City on Monday.
Emergency personnel found her remains with multiple stab wounds all over her body.
In another incident on June 1, a 19-year-old was arrested for reportedly stabbing a 31-year-old sex worker dead at a Japanese "love hotel." The suspect's identity has been withheld because he is a minor, Japan Today noted.
Police said that the suspect confessed to stabbing the victim and admitted that he "became interested in killing after watching a film of people being murdered on the internet," the Sankei Shimbun reported.
"The sex industry is not helping with the declining birthrate and aging population in Japan," the suspect added.
The woman has been identified as Komichi Moriya, 31, of Sagamihara in Kanagawa Prefecture. Moriya reportedly also worked for a "delivery health" sex service.
Emergency services were summoned to Hotel City on June 1 afternoon after an urgent distress call was placed. Responders arrived on the scene to discover a bloodied Moriya collapsed inside a room and a man in his 20s believed to be her colleague, bleeding in the corridor.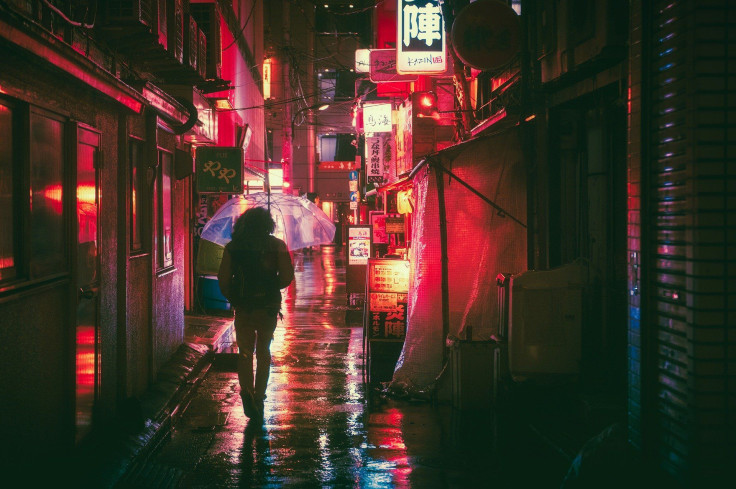 © 2023 Latin Times. All rights reserved. Do not reproduce without permission.