Dance-pop royalty Jason Derulo has confirmed that he and Jena Frumes have called it quits just two days after the mother of his four-month-old son took to Instagram to share a gushing message for their shared birthday on Tuesday.
The 32-year-old singer broke the news via his Twitter account on Thursday after he welcomed his birthday with Jena and their son Jason King on Tuesday, Sept. 21, during which they were snapped beaming with joy while holding hands in Los Angeles, the Daily Mail reported.
The seeming image of a perfect family of three would be quashed by the "Savage Love" singer himself on Thursday after announcing he has parted ways with Frumes.
"She is an amazing mother but we feel being apart at this time will allow us to be the best versions of ourselves and the best parents we could be," Derulo noted. "Please respect our privacy at this time."
Just two days ago, Jena, 28, wished Derulo a happy birthday in a heartfelt Instagram post tribute, where she said she would "love him forever."
"Happy birthday @jasonderulo! Blessed to share the same day of birth with my lover. You are the most handsome, hardworking, talented, silly, loving human ever," she said.
"You truly make me whole and I'm so grateful for the love we share. You and our mini make me the happiest girl in the world and I can't wait to make more memories with you guys," Jena continued on her now-deleted post.
Jason would subsequently share a comedy video with the fitness model on his Instagram on Tuesday.
The "Trumpets" hitmaker welcomed his first child with Frumes in May this year after they began dating in March 2020. The excited parents posted about the news on Instagram 10 days following Jason King's birth, according to TooFab.
"A glimpse of my first week with our healthy, handsome little king." Frumes wrote alongside a series of photos with their newborn in the hospital. "Life now has so much more meaning & I am so grateful. I'm so so so in love with this little boy he's everything I never knew I needed. 05/08/2021 I love you forever @jasonderulo."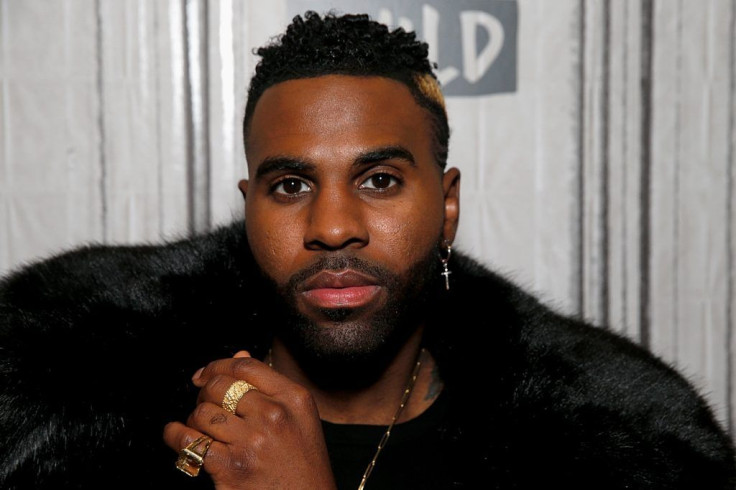 © 2023 Latin Times. All rights reserved. Do not reproduce without permission.