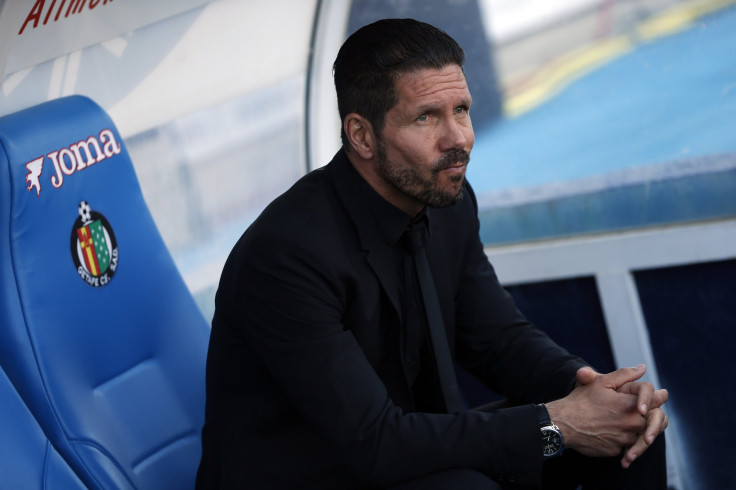 Argentina's Diego Pablo Simeone, coach for Atlético Madrid, spoke candidly this morning at a press conference in Mexico. His team will be playing their second friendly match of their American tour, and he was asked whether the club will sign Javier Hernandez "Chicharito." Simeone replied that "while the transfer window is open, everything is possible." Rumors of a transfer for Hernandez have been circulating for some time.
"Our management already has the features we need from players in different positions on the field. However, both Hernandez and other players who may be in orbit Atletico may be considered until the transfer window closes. He is an excellent player, a great tackler -- he is an option that can help any team," Simeone said. Hernandez featured prominently in the World Cup, scoring a goal against Croatia.
The Atlético coach was also questioned about the possibility of leading the Argentina team, once Sabella has vacated the post of coach. "I have a commitment to work with Atletico Madrid and we are focused on that," he said flatly. "I was not aware Alejandro Sabella's decision to leave Argentina. He did a great job and I wish him well. I have a commitment to Atletico since long ago, and the club has opened the doors of Europe and made ​​me grow as a coach. I want to return Atletico that commitment."
© 2023 Latin Times. All rights reserved. Do not reproduce without permission.