There's no room for anti-vaxxers in Jennifer Aniston's life. The 52-year-old Golden Globe winner is all for a healthy life and recently revealed that she's cut ties with a few acquaintances over their vaccination status.
Aniston spoke in-depth about how imperative it is to immunize oneself against the highly infectious COVID-19 in a recent interview with InStyle magazine.
The "Friends" star further revealed how she personally knew a large group of people who are anti-vaxxers, and just wouldn't listen to facts. Citing how it's one's moral and professional obligation to inform, Aniston urged people to get vaccinated as COVID-19 affects all age groups.
Aniston has also been using her influence on social media to spread awareness about the pandemic and the need to wear a mask since March 2020. The actress took to Instagram and urged her 37.7 million followers to mask up, when the viral outbreak began to spiral out of control last June. Aniston sent out a rather powerful message online with a photograph of a friend who contracted the virus, imploring people to not cut slack about a decision that could cost people their lives.
As the global pandemic continues to wreak havoc across the world, the Hollywood actor revealed that she has found solace in meditating and looking at the bigger picture. In a recent interview with PEOPLE in June, Aniston maintained that meditating daily, and having faith in humanity no matter how tough it seemed at the moment, are the things that keep her going.
Brad Pitt's ex-wife said that the biggest takeaway from the pandemic was that it helped scores of people to reset their lifestyles. The lockdowns and the new normal pushed people to take all of this in, reassess, re-evaluate, and excavate—stuff that's indeed essential for one's personal growth and development. Aniston opined that the off-time was really needed to "clean out the crap that we don't need."
Aniston filmed the second season of "The Morning Show" amid the pandemic, but the operations came to a halt sometime around last December after someone in the unit tested positive. Despite the hiccups, she expressed her gratitude to the show's "incredible epidemiology team" for their continual support in carrying out the operations smoothly.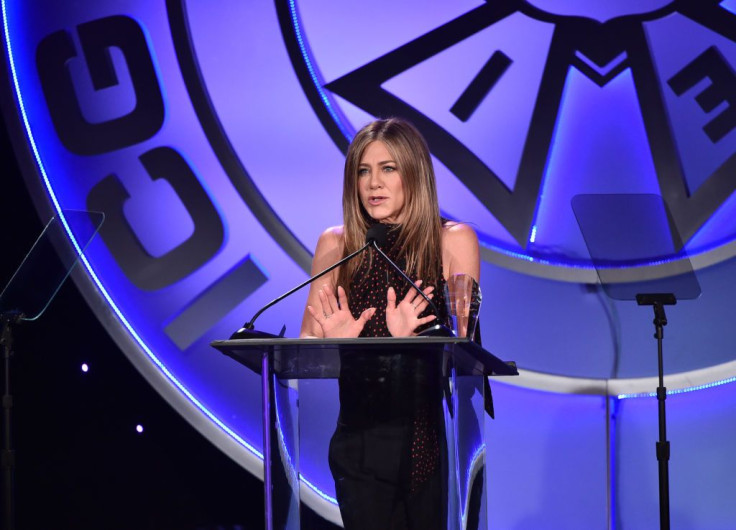 © 2023 Latin Times. All rights reserved. Do not reproduce without permission.