Ben Affleck is head over heels in love with girlfriend Ana De Armas, and can't wait to introduce his kids to her. But, ex-wife Jennifer Garner isn't too pleased.
In fact, the very topic of Armas "getting to know her and Affleck's kids" riles Garner up. Or so alleges a recent tabloid report. Just as the rumor began to garner momentum, Gossip Cop sprang in action—to examine the truth behind the speculations.
Recently, a report on "Life& Style", Garner had a few conditions in place even as her divorce proceedings with Affleck were on. One of them was that she "didn't want to disrupt their daily routine by allowing different women to come into and out of their lives," mentioned a questionable source.
The phony tipster peppers up the whole perspective by adding how Garner's "double standards" left Affleck infuriated as Garner's current partner John Miller met their kids early on and shares a special rapport with them. While the narrative seems pretty interesting, it wasn't long until Gossip Cop busted the bogus report.
Firstly, there has been no evidence about Garner's current beau having met the kids— A more credible source aka the "People" magazine maintains that Garner has always set boundaries and "only sees John when she isn't busy with her kids." While Miller most definitely has met her kids now, it's still questionable whether he did early on in their relationship.
The trashy report alleged that Affleck might consider doing it behind her back—and cover it up under the pretext of having forgotten to mention it, if he were to ever be caught. Well, this isn't the first fabricated report on the matter. Gossip Cop previously busted "Heat" for running a rather ridiculous rumor about Garner being furious about Affleck's spicy love life.
Garner, in reality, has been one of the most supportive ex-spouses in Hollywood. So much so, she's played a vital part in his healing as well. What needs to be noted is that Garner is currently happy with her current relationship and is clearly not one to poke her nose into her former beau's romance. Garner has time and again made it clear that while she's happy for Affleck and his efforts to make lifestyle changes, they will never get back together as a couple.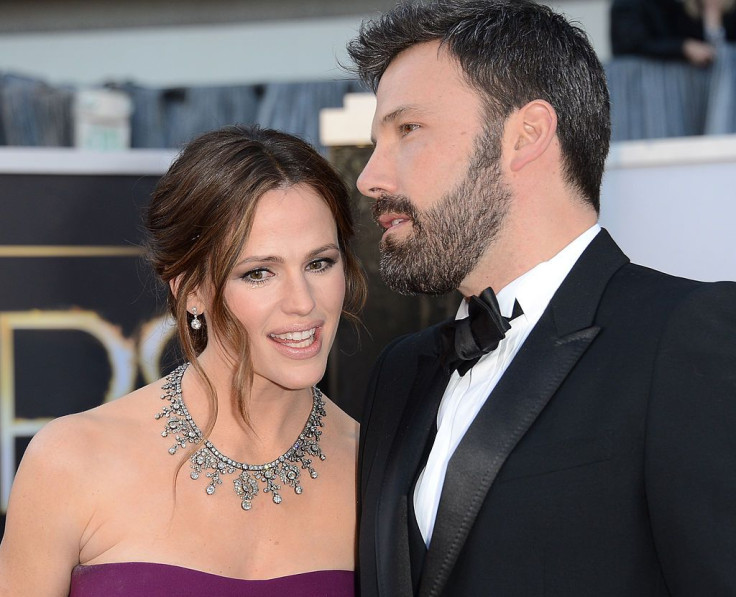 © 2023 Latin Times. All rights reserved. Do not reproduce without permission.