Most viewers agree that Jennifer Lopez and Shakira's performance as one of the most spectacular Super Bowl halftime shows ever. However, there's a small group of critics who view it as too sexy.
But J-Lo just brushed off the concerns raised by vocal critics. "I think that's honestly silliness," the Latina pop star told Variety's Marc Malkin.
For Jennifer Lopez, she and co-performer Shakira were just embracing their Colombian and Puerto Rican heritage through their songs and dancing. "Both of us are really respectful performers who are moms and have kids and are very conscious of what we do," Lopez added.
The music artist also highlighted the fact the majority enjoyed the show and that she doesn't want to deal with the small minority that wants to paint it negatively. "We (put on) a show that I believe was a celebration of women and our Latino culture that I think was really well reserved," Jennifer Lopez continued. "And that small faction of people who want to be negative about it, I can't even let in."
"The message of standing up for yourself, being women – that's what I want to pass on to little girls – everything about you – be proud of it," she added. "I'm very proud of the performance that night."
But critics view the halftime show differently, saying that it was not for family viewing. "I am embarrassed for my kids to watch this halftime show... what the hell," Twitter user @kevindelong wrote on the social media platform. "Stripper poles, crotch, and rear-end shots... no dignity. #SuperBowl #HalftimeShow shame on you Jennifer Lopez & Shakira."
Dave Daubenmire, a former high school football coach who is now a Christian talk show host, is even hinting that he might sue the NFL for not warning audiences in advance, Cinema Blend reported.
"I was appalled at what I saw — what I thought was a porn show — at halftime during the Super Bowl," Daubenmire said. "My greatest complaint isn't the halftime show itself. It's the fact that the NFL gave no warning. Here we are watching a football game, next thing you know, a porn show breaks out."
"Put a warning up there, cautioning parents that some of the content you might see might not be suitable for young children," the talk show host urged NFL. "I personally resent the fact that they invaded the privacy of my home with stuff I would never look at it if I had a choice."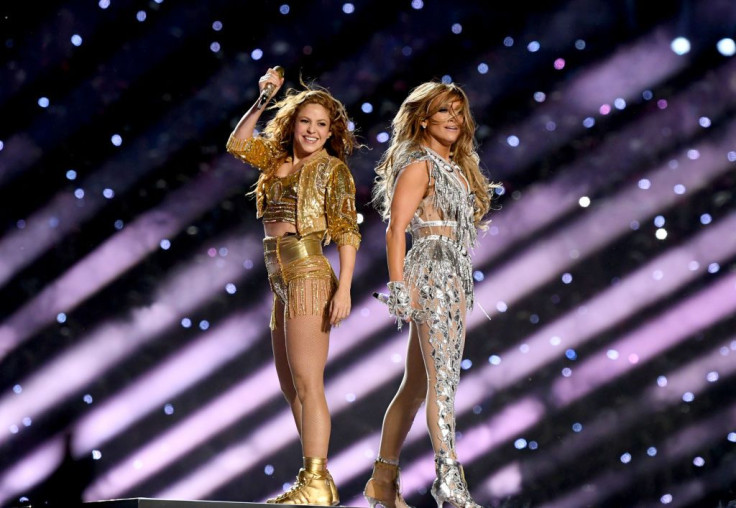 © 2023 Latin Times. All rights reserved. Do not reproduce without permission.