Jennifer Lopez doesn't mind turning "Hustlers" into a Broadway musical. On Monday night, the "Hustlers" star and producer was asked if she was open to the idea of venturing on Broadway with "Hustlers" as her first project, and she excitedly said yes!
While posing on the red carpet at the Gotham Awards in New York City this week, the 50-year-old A-list entertainer talked about her latest role in "Hustlers." The film hit theaters in September this year and was met with generally glowing reviews. It opened to a whopping $33.2 million, the highest opening of Lopez's career.
"That's something that would be amazing," she said when asked about turning the film into a musical. "It really lends itself to a Broadway show, and to a live-performance show," she added.
Considering its widespread success, it's no surprising that "Hustlers" has made Lopez want to dabble in Broadway. Her role as a street-smart pole dancer in the film has garnered her considerable Oscar buzz, including an Independent Spirit Awards nod, and it's something that she will always be incredibly proud of.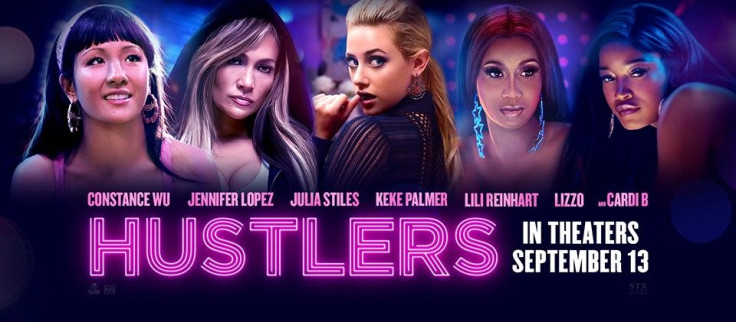 "I mean, you work hard your whole life and you wonder if anybody notices in a sense," she said. "On that level to be in that conversation, you know, you have dreams when you're a little girl of being there… Just even talking about it, is amazing," she added.
Lopez said, however, that while she's open to starring in the "Hustlers" Broadway musical, the possibility is slim. "Hustlers" may have completed its run in theaters worldwide but she still has so many projects in the pipeline. The actress and singer has also never made an appearance on Broadway, so she never really could tell.
Lopez's first venture on Broadway should have been NBC's live rendition of "Bye, Bye, Birdie" but its original air date was pushed back and the project is still up in the air.
Meanwhile, Jennifer Lopez said in a recent interview that "Hustlers" owes much of its success to its female powerhouse. Describing it as a "movement," Lopez revealed how refreshing and empowering it was for her to do a movie with all female producers, director, and writers. "We've been watching men take advantage of women in movies for a long time, so it was a fun ride to see the tables turned," she said.
© 2023 Latin Times. All rights reserved. Do not reproduce without permission.