A dramatic part of an Indian wedding ceremony was captured on camera and the video has gone viral on Twitter.
The video of the wedding that took place in Uttar Pradesh shows the groom and bride standing on a stage with their guests surrounding them.
The couple can be seen taking garlands in their hands to exchange them. When the groom proceeds to put the garland around the bride's neck, a man arrives on the stage. The man, who has his face covered with a scarf, then applies vermillion (symbolizes a Hindu's woman's marital status) on the bride's forehead as she tries to cover her face with her veil.
According to Times Now News, the incident happened in Gorakhpur, Uttar Pradesh on Dec. 1. The man is said to have dated the bride in the past and had gone out of the town for work a few months ago, but in his absence, the woman's family fixed her marriage with someone else. When the jilted lover came to know about her marriage to another man, he decided to crash the wedding.
Cops were alerted about the ruckus at the wedding by some family members, who initially tried to stop the man and make him get off the stage. The next day, the woman was married to the groom chosen by her family while her former lover was sent home.
The drama was recorded by a person who was present at the wedding ceremony, reported India Today
Netizens have left their opinions on the incident, with one finding it hilarious and saying that the person would want to know more on this. Another Twitter user guessed that either that man was unemployed or the woman was forced to marry another guy. The user said that if they were "truly in love" then this should not have happened.
Another laughed it off and said that it was in Uttar Pradesh, so it was possible. While a lot of people left laughing emojis in the comments section, one sympathized with the woman's family. The Twitter user said that it may look funny to some, but people should think about the woman's family and the embarrassment they had to go through.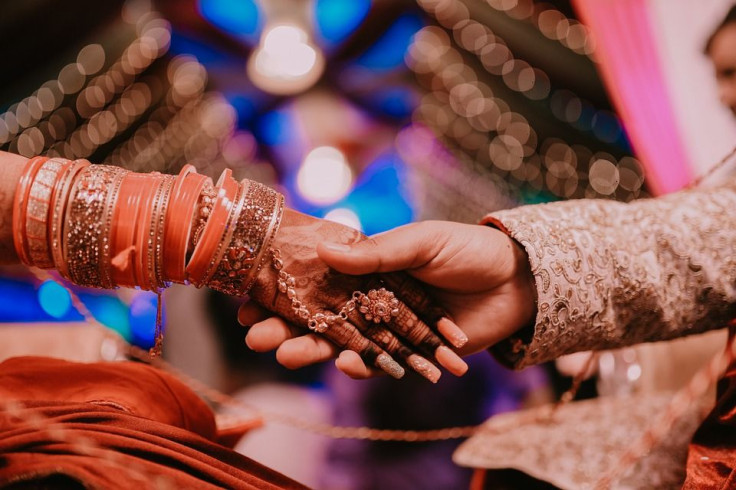 © 2023 Latin Times. All rights reserved. Do not reproduce without permission.