Joe Biden is 79-years-old but this will not stop him from running for the United States Presidency anew in 2024.
This was confirmed no less by White House press secretary Jen Psaki just as Biden was boarded Air Force One for a Thanksgiving event with US troops in Fort Bragg, North Carolina.
"He is. That's his intention," Psaki stated.
This somehow addresses questions on whether Biden plans to run again despite his age. He has been reassuring allies of his intentions to run again, and that he is keen to quash rumors of a one-term presidency.
This intention is even though his approval rating has taken a dip. A Washington Post/ ABC survey showed that only about 40% of voters still approved of Biden. Confidence in the 79-year-old continues to decline amid inflation and supply chain issues and intra-party fighting over key aspects of the president's agenda.
Vice President Kamala Harris could try her luck although her rating is not that good either. A recent USA Today/Suffolk University poll found her with a 28% job approval rating.
Assuming Biden pushes through with his intent, health issues are a concern. He had his first physical examination on Friday, Nov. 19, since taking office in January.
Doctors found he has a stiffened gait and attributed frequent bouts of coughing to acid reflux. But overall, physicians said he was fit to serve.
Biden's political ambitions seem to be buoyed by the congressional passage of a $1.2tn infrastructure plan. Another $1.75tn in spending on a social safety net package is still under debate.
Biden already holds the distinction of being the oldest US president elected in office, defeating Donald Trump in the November 2020 polls.
By the time the next elections come, Biden will be 15 days short of his 82nd birthday on Nov. 5, 2024 - the next time voters in the US will be asked to choose their next president.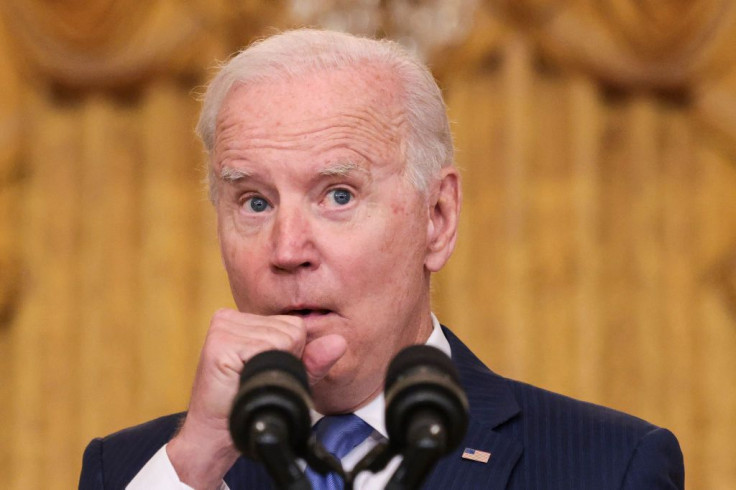 © 2023 Latin Times. All rights reserved. Do not reproduce without permission.