Elon Musk has become a talking point amid the Johnny Depp and Amber Heard legal struggle. The Black Mass star accused his ex-wife of cheating on him with Tesla CEO during their marriage.
While shooting a project in Australia, Depp claimed that Heard and Musk allegedly had a threesome with Cara Delevingne in his Los Angeles home, which the billionaire has categorically denied.
According to reports, Amber Heard and Elon Musk met on the set of Machete Kills in 2013. The former ladylove of Johnny Depp played as Miss San Antonio in the said Robert Rodriguez film, while the tech mogul made a cameo appearance.
Although some observant fans observed sparks flying as the cameras filmed, Elon Musk denied it, claiming that he and Amber Heard were just friends. Things shifted after Amber's divorce from Johnny Depp and Elon's divorce from Talulah Riley were finalized in 2016.
An unidentified insider told PEOPLE Magazine in April 2017: "When the time was right, and they were both single last year, he started pursuing her romantically. She was playing hard to get for a while, which made him even more interested."
In August 2017, however, breakup rumors dogged Amber Heard and Elon Musk. Shortly later, the billionaire acknowledged the news of their breakup and assured followers that it was amicable.
At the time, Elon Musk wrote: "Btw, just to clear up some of the press storms this weekend, although Amber and I did break up, we are still friends, remain close, and love one another."
He then explained that his breakup with Amber Heard was primarily due to their busy schedules. Long-distance relationships, according to Musk, are always challenging when both partners have demanding work schedules.
Amber Heard and Elon Musk apparently reunited before the year ended to give their relationship another shot. Even Johnny Depp's ex-wife and SpaceX's lead engineer were sighted on Eastern Island over the holidays.
However, it was announced in February 2018 that Amber Heard and Elon Musk had broken up for good. According to an unnamed insider, Elon "made the decision to end things" at the time. The "London Fields" actress apparently agreed that their romance had already run its course.
Amber Heard gave birth to a baby girl via surrogate in July 2021. According to a Page Six source, Johnny Depp's former sweetheart named the baby Oonagh Page after her late mother.
Heard also confirmed the baby news in an Instagram post. Because she has kept the baby's father's identity a mystery, several fans speculated that Elon Musk could be Oonagh Paige's father.
However, this claim has to be confirmed because there isn't enough proof to back it up. It's also worth mentioning that at the time of the announcement, Johnny Depp's ex was dating cinematographer Bianca Butti.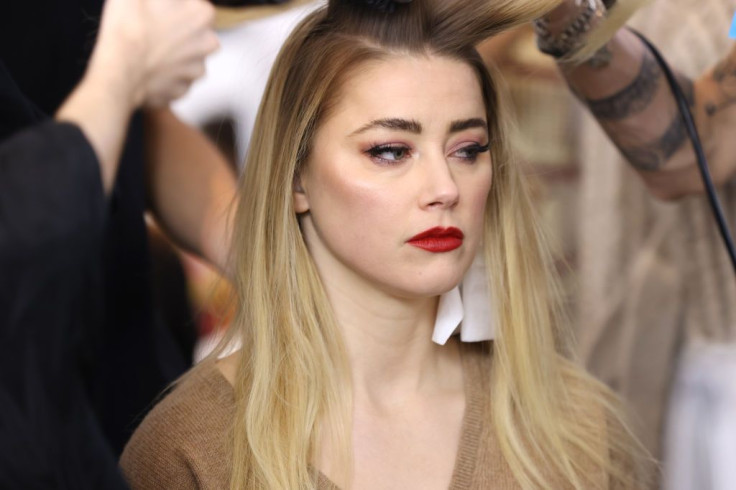 © 2023 Latin Times. All rights reserved. Do not reproduce without permission.