Embattled "Waiting for the Barbarians" actor Johnny Depp has unveiled the repercussions of his ongoing legal battle against former wife Amber Heard, claiming that he has been boycotted by Hollywood since the abuse allegations came to light.
In a sit-down interview with The Sunday Times, JD, 58, expressed his concerns in the promotion of his new Andrew Levitas-directed movie "Minamata," TMZ reported.
The film, which premiered on Friday in the U.K. and Ireland, depicts the life of photojournalist W. Eugene Smith, who documented the effects of mercury poisoning brought upon by industrial pollution and corporate greed in the town of Minamata in Japan. Its release date in the U.S. remains unknown.
The director, Levitas, accused "Minamata" distributors of "burying" the movie over Depp's legal issues concerning Heard, who accuses the actor of abuse among other subsequent charges. He has since sent a letter to MGM, slamming the company over its actions.
"We looked these people in the eyeballs and promised we would not be exploitative," Depp said when asked about "Minamata." "That the film would be respectful. I believe that we've kept our end of the bargain, but those who came in later should also maintain theirs."
"For Hollywood's boycott of me? One man, one actor in an unpleasant and messy situation, over the last number of years?" JD added, trailing off before continuing, "But, you know, I'm moving towards where I need to go to make all that to bring things to light."
Depp lost a libel case when he sued the British tabloid "The Sun" in November. It comes after the masthead published a story with the headline tagging him a "wife-beater," something a judge found to be true in a ruling against him.
Earlier this month, Depp secured a rare legal victory after he sought to discover whether Heard carried out her pledge to donate the proceeds of her $7-million divorce settlement to charity, according to Deadline.
Depp continues to deny Heard's abuse accusations in a $50 million defamation suit against her, which will go to trial in April next year. It stemmed from a 2018 Washington Post op-ed about domestic abuse featuring Heard and her experience as an alleged sexual abuse survivor.
The actor also thanked his loyal fans for staying with him throughout the "surreal five years" since being embroiled in a legal stoush with the "Aquaman" actress.
The San Sebastian Film Festival in Spain has announced this week it would honor Depp with a lifetime award. Czech Republic's Karlovy Vary International Film Festival has also expressed its desire to celebrate JD and his accomplishments as an actor, best known in his role as Captain Jack Sparrow in the "Pirates of the Caribbean" film series, Entertainment Weekly noted.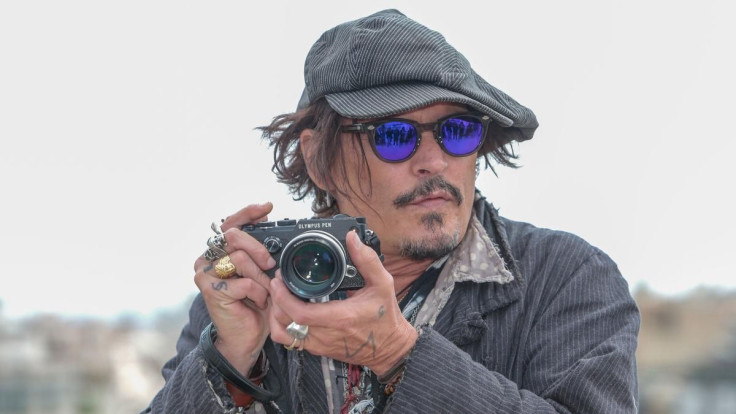 © 2023 Latin Times. All rights reserved. Do not reproduce without permission.