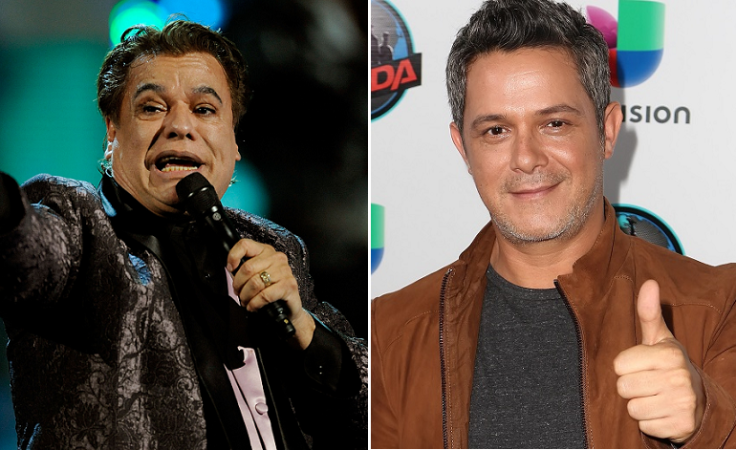 Universal Music produced the two top albums during the first semester of 2015. It was announced today that Juan Gabriel's "Los Dúo" and Alejandro Sanz' anticipated work "Sirope" are topping the sales lists in Latin America, Spain, and The U.S. Edited in February, "Los Dúo" went Diamond, Platinum, and Gold in México, and Platinum and Gold in the U.S. Following "El Divo de Juárez" is Alejandro Sanz with his latest material, which was edited in May, and became Triple Platinum in Spain.
With more than 40 years in the music business and 100 million album copies sold, Juan Gabriel, has won the audience over and over again with his music. With this new album, he proves that you are never too old to own the stage. In his latest record, he collaborates with some of the greatest Latino artists in the music industry; among these are: Juanes, David Bisbal, Luis Fonsi, Antonio Orozco, Emmanuel, Marco Antonio Solís, Vicente Fernández, Espinoza Paz, to name a few.
Before "Los Dúo" became available on iTunes, Juan Gabriel was already positioned in the Top 5 in 14 different countries with its first single "Querida," featuring Juanes. JuanGa is already working on "Los Dúo Vol.2" which will include a duet with Luis Miguel.
Alejandro Sanz, who has won more Grammys than any other Spanish artist, has had a major comeback with his new album "Sirope." Sanz, who has sold more than 25 million album copies throughout his career, stayed away from the recording studios for a few years which made it inevitable for this material to debut on the #1 position in Latin America and US Latin.
Sanz is currently getting ready for his new tour which begins on July 30. The "La Voz España" judge is set to perform in Spain, Latin America and the U.S. He we also be participating as a judge on Univision's new talent show "La Banda," and his song "A Que No Me Dejas" will function as the opening theme for a new Televisa telenovela with the same name.
© 2023 Latin Times. All rights reserved. Do not reproduce without permission.