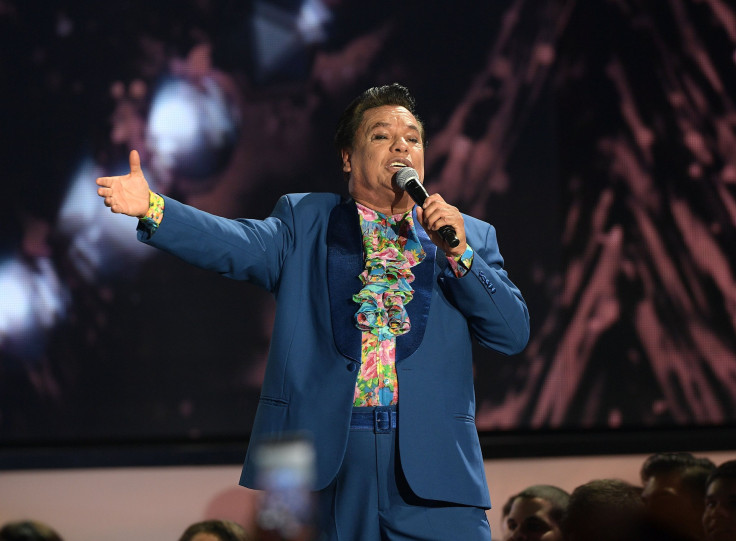 Exactly one year ago, Disney Media Distribution Latin America announced that it was taking the life of Mexican singer-songwriter Juan Gabriel to the small screen in a 13-episode mini-series called "Hasta Que Te Conocí."
"This TV show is about my life and I'm making it with all my love and affection," said "El Divo de Juárez" in a press statement. "To say thank you to every single person who has been in Juan Gabriel's life. I want it to be a lovely memory, that is my wish."
Earlier this week, Anathan Briss, one of JuanGa's ex-boyfriends, expressed his feelings about not being consulted during the show's pre-production because, in his opinion, he has a lot to share about the singer's past.
"I am outraged because they didn't contact me, I knew Juan Gabriel very well," Briss told the Mexican media. "I knew him before La Prieta Linda, and I am sure the series will be a lie and they won't tell the truth that I know."
Briss added that he spent some of the most romantic times of his life next to the "Abrázame Muy Fuerte" performer when they lived in Acapulco, but he disclosed that it was not always unicorns and rainbows for the couple.
"We were very poor, it was the 70s," said Briss. "He was very handsome and was in perfect shape, he was a beautiful man and had great luck with men. Sometimes we rented a room for 30 pesos in San Juan de Letrán and we used to work the corners at El Ángel de la Independencia."
Briss concluded his interview by confessing that it was Juan Gabriel's sudden fame that broke them apart.
"We stopped seeing each other because he started to become famous, and it wasn't convenient for him to be seen with me," he stated.
Juan Gabriel has yet to address the allegations.
"Hasta Que Te Conocí," created and produced by Juan Gabriel, Disney and Somos Productions, will be televised on TNT and Telemundo. Stay tuned for premiere dates!
© 2023 Latin Times. All rights reserved. Do not reproduce without permission.