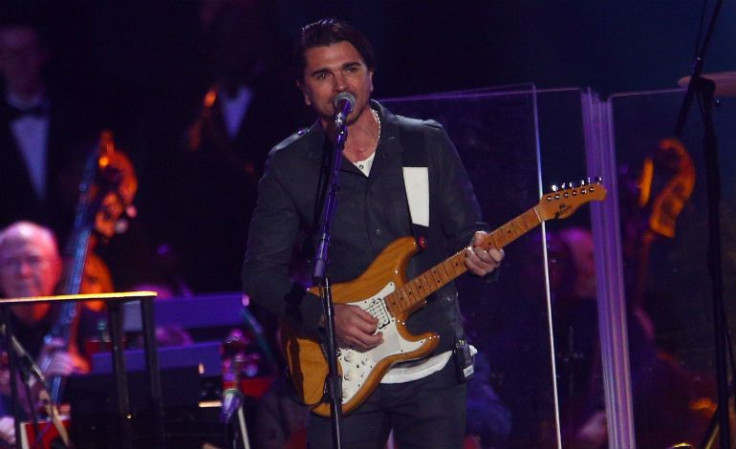 Juanes spent most of his days in September rehearsing with his band prior to Pope Francis' historic U.S. visit. The Colombian singer was "emotional and excited" to have been invited to perform for the Pontiff during his two-day pitstop in Philadelphia. "It's like I've been waiting my entire life to perform at an event like this," he expressed to Entertainment Weekly. Following his showcase on September 26, however, the World Meeting of Families released a statement apologizing to the singer.
It turns out that after all the hype and excitement, the Pope was unable to enjoy the three-songs lineup that the "Camisa Negra" singer had prepared. According to the Philly Voice, Juanes performance at the "Festival of Families" came shortly after the Pope left the Benjamin Franklin Parkway. Pope Francis' departure also caused a great amount of people to leave the event.
A statement released early this week by the World Meeting of Families, expressed its gratitude to Juanes and apologized for the inconvenience.
"We are sorry that the Holy Father had to depart before his extraordinary performance. An important part of this event are the testimonies of the families to Pope Francis and the difficult decision had to be made about whether to allow all families to give witness to their faith to the Holy Father or preempt for Juanes' performance. ... There was no malice intended in this decision and it was not meant as a slight to Juanes and his immense talent in any way."
It also noted that despite the mishap, "millions around the world" enjoyed the Grammy winner's performance, which included hits such as "A Dios Le Pido."
Juanes, on the other hand, was able to capture the moment he's been waiting for his entire life. "It's such a pleasure to meet Pope Francisco. Thank you for inviting me to 'Festival of the Families.' It was a huge honor," he wrote on Instagram.
© 2023 Latin Times. All rights reserved. Do not reproduce without permission.