Ex-Minneapolis police officer Derek Chauvin was convicted of murder on Tuesday, April 20, of murdering George Floyd by kneeling on his neck for over nine minutes.
After the verdict, Chauvin was taken to the Minnesota Correctional Facility-Oak Park Heights, a maximum-security prison, Sarah Fitzgerald, Minnesota Department of Corrections spokesperson, told CNN. He arrived at 4:55 p.m. CT after a 10-hour deliberation at court that started on Monday.
The 45-year old former cop was found guilty of three charges, including second-degree murder, third-degree murder and manslaughter. His trial began on March 8, 2021.
Three other officers involved with the arrest of Floyd, J. Alexander Kueng and Thomas Lane, who were seen arresting Floyd, and Tou Thao, who is seen preventing passersby from interfering, were also fired by the Minneapolis Police Department.
The trial for the other three officers is set for Aug. 23, 2021.
George Floyd, a black man, was restrained on suspicion of using a counterfeit $20 bill outside of Cup Foods in Minnesota. Chauvin cuffed Floyd to the ground and knelt on his neck for nine and a half seconds.
While lying on the ground, Floyd displayed severe anxiety and distress. Police body camera shows Floyd complaining of having difficulties in breathing.
After 30 minutes, Floyd was found limp and lifeless despite Kueng found no pulse. Nonetheless, Chauvin refused to lift his knee on Floyd's neck until medics arrived.
Minneapolis decided to settle with $27 million over a wrongful death lawsuit raised by the Floyd family.
The death of Floyd has sparked protests and civil actions over the U.S. and in 60 other countries, referencing the Black Lives Matter movement.
The protests are shifted against racism and police brutality that began a day after Floyd's death. Protests started in Minnesota and quickly spread to more than 2,000 cities worldwide. The New York Times stated that over 20 million citizens joined the Black Lives Matter movement, thus, making it one of the largest protests in U.S. history.
In a joint research with the Washington University in St. Louis, Missouri, police brutality caused deaths in about 1 in 1,000 black men in the U.S. Police violence are more rampant in the culture of blacks, American Indian, Native Alaskans, and Latino men and women.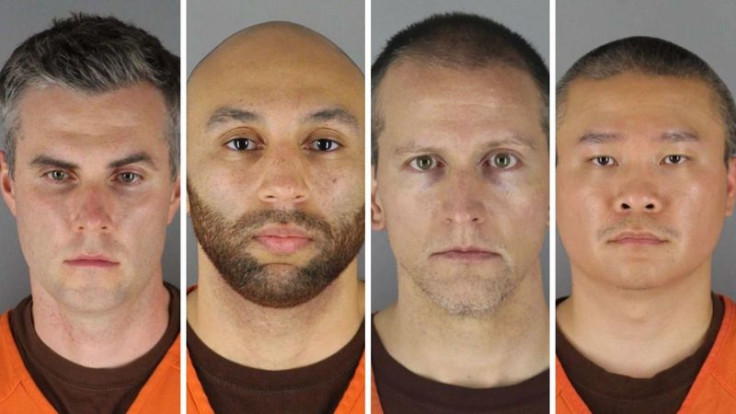 © 2023 Latin Times. All rights reserved. Do not reproduce without permission.