Billionaire and musician Kanye West, who recently got back into the dating game, is reportedly just casually seeing American beauty, Julia Fox, following a whirlwind romance.
The 44-year-old "Donda" hitmaker posted a video of the "Uncut Gems" star, 31, as they strolled together in the middle of the night. In the video, the woman seemed to be wearing an outfit West gave Fox during a surprise shopping spree date in New York City, their first rendezvous as flames.
According to Page Six, Julia, on Thursday, bared that the Yeezy CEO left her stunned after arranging a date with "an entire hotel suite full of clothes," something she called a "Cinderella moment" in her blog.
"It was every girl's dream come true," she wrote. "Everything with us has been so organic. I don't know where things are headed but if this is any indication of the future I'm loving the ride."
Well, as for Ye, he seemed to be loving the ride as well after using his connection with longtime pal Renzo Rosso, the owner of Diesel, to put his best foot forward and present the actress with 40 full looks from which to choose.
A representative for Diesel would later confirm that the collection includes 10 pieces from Diesel's Spring 2022 runway lineup and 30 from its Pre-Fall 2022 selection.
As of late, Kanye has been attiring his new girlfriend in Balenciaga, which has essentially been made analogous with his estranged wife over the last year. The fashion designer would further reveal a series of collaboration projects with Fox on the table featuring brands such as GAP and Yeezy.
However, despite Ye's attempts to move on, it may seem close to impossible because as TMZ reported, Kanye's new muse herself admitted to being a "die-hard, OG" fan.
In a 2021 recap episode of her "Forbidden Fruits" podcast with co-host Niki Takesh, Fox revealed she had been supporting the "Keeping Up with The Kardashians" show since it aired in 2007. She then conceded missing the show after concluding with 20 seasons.
Meanwhile, some sources are claiming West's grandiose dating moves are nothing serious, noting the "Tell the Vision" singer "is not looking for anything right now and is focused on his business."
Fortunately, an insider close to Fox would echo the same impression, claiming that the actress, a mom of one, is "having fun and taking it day by day" while keeping her son her first and foremost priority, according to Cosmopolitan.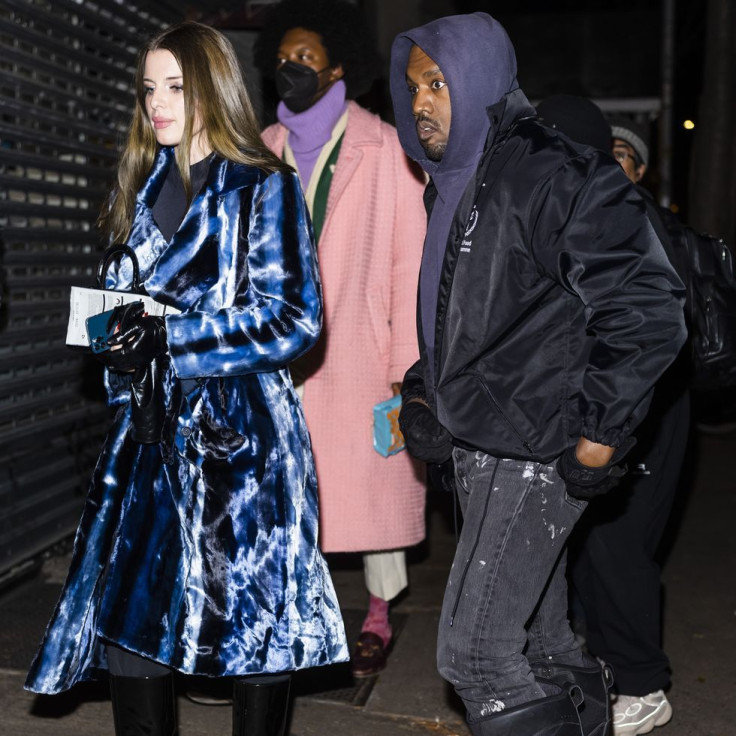 © 2023 Latin Times. All rights reserved. Do not reproduce without permission.