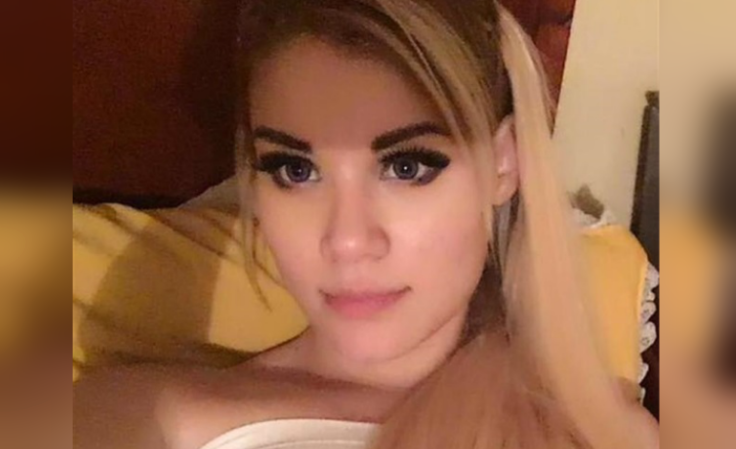 Mexican model Karla Karina Garza Garcia is dead after being murdered in her own home in Monterrey, Mexico. She was 23 years old.
The tragic incident occurred Friday, June 24 when two gunmen, dressed in black and covering their faces with masks, ambushed her house in La Hacienda neighborhood in the suburb of Apodaca. According to local reports, the suspects entered the house asking for Karla, who was in the kitchen with some family members, including her mother and brother.
Karla rushed from the kitchen to the laundry room begging the criminals to not kill her before one of the gunmen shot her in the head. Authorities report that the two men left the house in a Cadillac SUV parked outside as Karla's brother tried to revive his sister. The model was pronounced dead at the scene.
According to Breit Bart, Karina was an exclusive "Diamond Girls" model, an agency that represents models for dances, social events and TV shows. The news network also notes that the crime was probably organized. "The statement by the official confirmed that the murder was not random in nature but was in fact a targeted hit," expressed an article posted on Breit Bart.
Karina's murder comes months after her partner, Hilario Carvajal Lucas, was killed earlier this year. According to Mirror UK, Hilario was attacked in Tamaulipa, near Monterrey. Karina and her boyfriend left behind two daughters, aged two and five.
Investigators are ruling out if the two crimes are linked. A video posted on social media shows the late model having a good time with her friends just moments before the tragedy.
De los últimos vídeos de Karla Karina Garza García de 23 años, quien era modelo y edecán de programas de Multimedios, así como también bailarina del grupo "Diamond girls" y fue asesinada en su casa anoche.

Posted by Que Procede on Friday, June 24, 2016
© 2023 Latin Times. All rights reserved. Do not reproduce without permission.