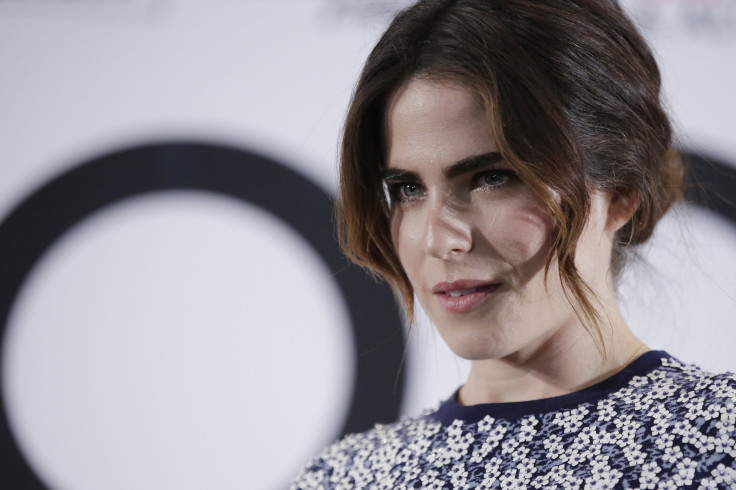 Karla Souza revealed that she was raped by a Mexican director during the production of a series. The "How To Get Away With Murder" made the allegations in a CNN en Español interview with Carmen Aristegui. "He's a charismatic person, a person that is doing well in his career and does his job well," she said. "However, I get to the set, on location and we are to film there for a month and coincidentally they take me to a hotel ... and all the other actors were staying at another hotel. I ask, 'who else is in this hotel'? And they tell me, 'well, just you and the director.' I naively said, 'oh, I got the nice hotel. How nice.' I didn't have a name back then, I wasn't supposed to be staying in another hotel."
Souza then started noticing that the director was visiting her during early morning hours. "It's 2am and this person feels that need to knock on my hotel room door and tell me that he just thought of a scene, that he needs to talk to me, that because he's dead tired, that because he has been smoking all day," she added. "That he needs to talk to me to know what I think about a scene. This is at 2am. It's inappropriate, it's something that should've never happened."
The Mexican actress then added that during these visits to her room, he flirted with her, but when she rejected his advances, he would take it out on her the next day on set. "When I didn't open the door, the next day during film he would make me pay for it," Souza said. "He decided not to film my scene. He started to humiliate me in front of everyone. This was a psychological control. At the same time he was charming when I did open the door."
Souza said that she ended up accepting his advances after about a month after "his complete abuse of power." "In a way, I caved, to let him kiss me, to touch me in ways that I didn't want him to touch me," she said. "In one instance he was violent and yes, he raped me. It's really hard to say that." And Karla didn't know it was rape at first, but after talking things out she understood that he had abused his power.
Karla Souza added that the director thought they were in a relationship until she finally put a stop to things, but when she did, he fired her from the series. Because nobody knew what had happened between then, top executives ask that her character be reinstated as it was a fan favorite, and he continued to further humiliate her in front of everyone.
At no moment during the interview with Karla Souza reveal the name of the culprit, but Televisa sent out a statement where they say they had cut ties with Gustavo Loza, a producer not directly employed by the network, but as production partners on series like "Los Heroes del Norte", "Sincronía" and "40 y 20".
"After the public allegations about sexual abuse of Karla Souza, and after a preliminary investigation, Televisa has decided to cut ties immediately and all relationships with Gustavo Loza," the statement read. "Furthermore, any project that has Loza's participation has been canceled. Loza is not an employee of Televisa, but has collaborated in projects with the network for several years. We want to manifest our solidarity with Karla Souza and are in the best disposition so the legal investigation. Televisa will not tolerate acts like the once revealed today."
Gustavo Loza has released a statement where he denies being the person that Karla Souza is referring to.
"I need to make it clear that Karla has not singled me out, there are no direct accusations against me in any of her interviews," Loza said in a statement. "For a reason that I am unaware of, Televisa irresponsibly has taken the liberty of judging the case and expose my name and career and causing discredit that will be difficult to get back."
"Televisa can't assume itself as an investigator or persecutor and condemn be publicly, especially when the victim hasn't even mentioned my name," he added. "I feel sorry for the situation that my dear friend Karla is going through, I know her feelings and I offer her my unconditional support, like any other woman that has suffered from phsyical or psychological abuse."
Gustavo Loza closes the statement by asking Karla Souza to reveal the name of her abuser so they pay for what they did to her.
© 2023 Latin Times. All rights reserved. Do not reproduce without permission.