A Kentucky school principal is being investigated after images surfaced of him and other instructors having lap dances at a school function.
The Internet has been startled by photos from a homecoming week event at Hazard High School. According to Daily Mail, somebody uploaded the inflammatory photographs on Hazard High School Athletics Facebook page. The post then became viral.
"Um. Exactly what is going on here, y'all? C'mon Hazard," Nema Brewer, co-founder of education advocacy group KY 120 United, wrote on Twitter Tuesday. She shared screenshots of the photographs that the social media manager removed by Wednesday morning as social media outcry increased.
Photos show the administrator standing with a big bright smile, while the boy, who is dressed in a black outfit, bends over in front of him. The same teenager also danced shirtless for other adults in a gym with his dress pulled below his stomach.
Other provocative photos of spirit events at Hazard High School posted on social media showed teen girls parading around the gym dressed as Hooters waitresses and boys being paddled.
The photographs were taken during the school's homecoming week, which began on Sunday. A "Man Pageant" and a "Costume Day" were among the attractions. Several people replied to Brewer's Twitter post. Netizens condemned the sexualization of minors and found the post "beyond immoral unethical."
"Public education is under so much fire right now. This kind of stuff is not helpful. In fact, it's disgusting. It appears they are sexualising young adults," Brewer told the Herald-Leader.
On Wednesday, Hazard Independent Superintendent Sondra Combs acknowledged that the district was looking into the images.
In a statement obtained by The Courier-Journal, Combs stated that the district had imposed punishment. But that she is "not entitled to divulge any further information regarding the specifics of the discipline" since it is a "personal affair."
Combs did indicate that a "student activity committee" would be formed "to assess all student-led activities" and that all staff would receive additional "policy and procedure" training.
Toni Konz Tatman, a spokeswoman for the Kentucky Department of Education, said the department is "aware of what happened in Hazard Independent Schools" and has "been in communication with the superintendent, who notified us that the issue is under review."
Donald 'Happy' Mobelini, the principal, is also the mayor of Hazard. He is said to have been investigated twice before for alcohol-related incidents involving students.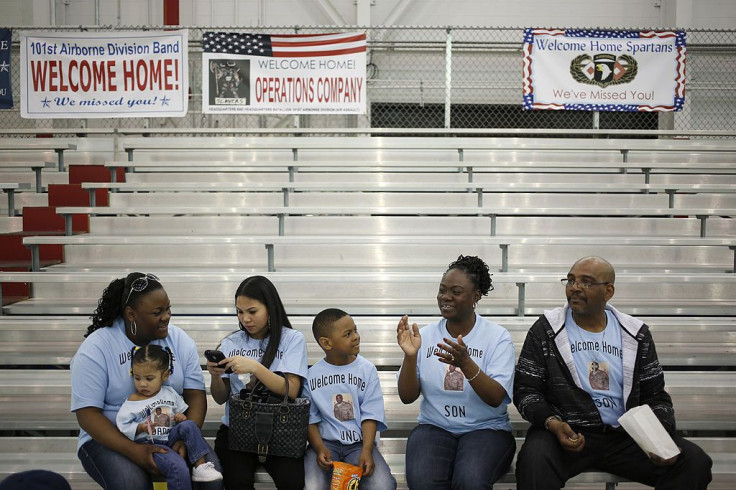 © 2023 Latin Times. All rights reserved. Do not reproduce without permission.