A dark spot that has now been covered by a bandage has raised speculations anew on the real score of the health of North Korean leader Kim Jong Un.
The 37-year-old has been noticeably appearing in public as of late with a dark spot and now observers are airing concerns about its relation to the slimmed-down figure of Kim. It was visible during a military event via footage from a war veterans conference that the leader attended, NK News reported.
It should be noted that the dark spot was not seen in previous meetings. This is concerning a June 29 politburo meeting and a July 11 event alongside musicians.
In official footage last month, it appeared that the mark on Kim's head was purposely being avoided. However, that did not escape in state media photos.
The new observation is the latest on the real state of health of Kim. Most have noticed his slimmed-down figure. According to the 38 North website, the NoKor leader may have been taking weight loss medication or had a bariatric surgery procedure such as a gastric sleeve or a gastric bypass.
But that is not the only speculation on the differently looking Kim. Some suggested that COVID-19 may have prompted the 37-year-old to slim down with obesity and cardiovascular diseases are high-risk factors associated with the coronavirus.
However, marks on Kim's body is nothing new. In May 2020, the North Korean leader has a long absence and there were rumors that he had a heart attack or died. A dark spot was spotted on his arm by medical experts, something they claim is related to cardiac issues. That mark is still visible but has faded.
There was also a bruised finger during the politburo meeting in June, a bandage on his finger in June 2019 and a bandage on his wrist in November 2015. For now, there is no official word on the said spots and bruising that could be tied to the health issues of Kim Jong Un.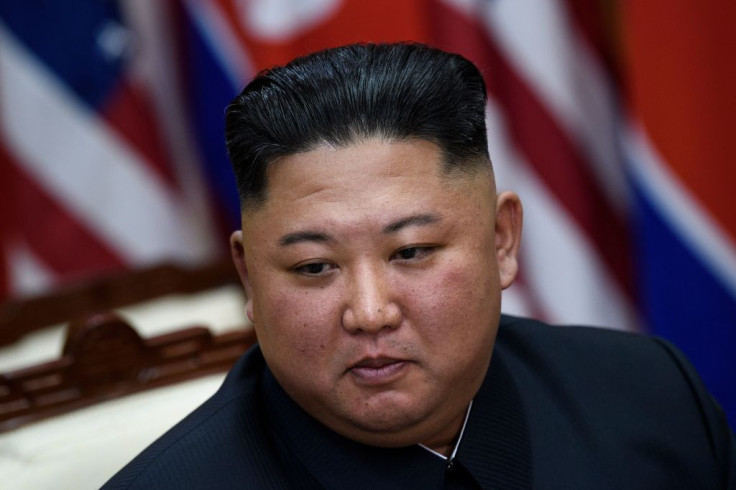 © 2023 Latin Times. All rights reserved. Do not reproduce without permission.