Jay Picket, best known for his roles in soap operas "Days Of Our Lives" and "General Hospital" has unexpectedly passed away. He was 60-years-old.
According to director Travis Mills, the actor passed away as he was working on a scene for an upcoming western movie titled "Treasure Valley."
"Jay Pickett, our leading man, writer, producer, and creator of this movie passed away suddenly while we were on location preparing to film a scene," Mills announced via the film's official Facebook Page. "Our hearts are broken and we grieve for his family who are so devastated by this shocking tragedy."
The official cause of death of Pickett has yet to be revealed. However, Mills suggested that the 60-year-old may have died of a heart attack. People present tried to revive him but failed. Pickett's death was also confirmed by his wife, Elena Pickett, in a report from CNN.
Best known to soap opera fans as Dr. Chip on "Days Of Our Lives," the 60-year-old actor left co-stars devastated. That included Kin Shriner who starred alongside the heartthrob on "General Hospital."
"The sudden passing of my pal Jay Pickett Is very sad," Shriner said on Twitter. "He loved acting and Westerns, and when we got together we laughed a lot . R.I.P. Jay."
Another co-star, Jim Heffell, expressed his grief on Facebook.
"Yesterday I lost a good friend and the world lost a great person. Jay Pickett decided to ride off into the Heavens," Heffel wrote. "Jay died sitting on a horse ready to rope a steer in the movie 'Treasure Valley' in Idaho. The way of a true cowboy."
Aside from "Days Of Our Lives" and "General Hospital," Pickett also appeared in guest-starring roles in other popular sitcoms. That included "Desperate Housewives," "Dexter" and "NCIS: Los Angeles."
"He was doing what he loved: Acting, riding horses, making movies. And he was magnificent," Mills stated.
Pickett also leaves behind three children.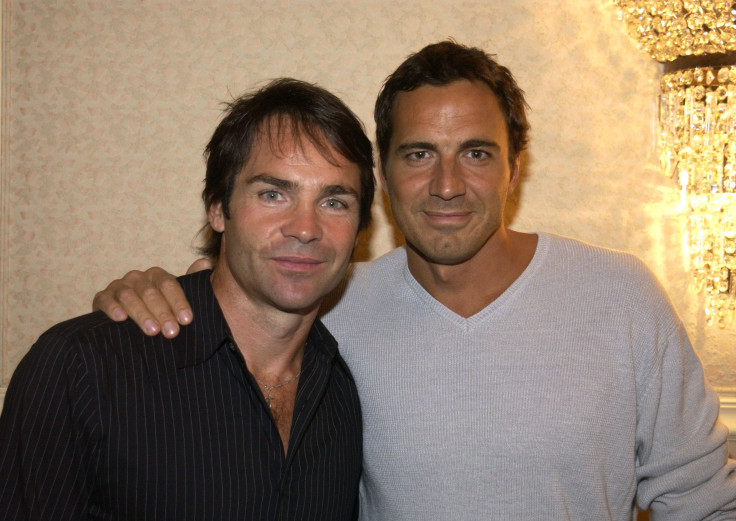 © 2023 Latin Times. All rights reserved. Do not reproduce without permission.