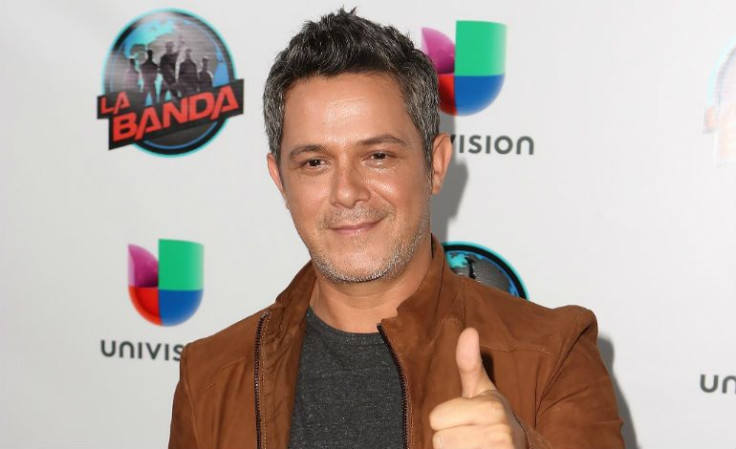 It's been quite the journey for Jaime, Johann, Zabdiel, Christopher, Joshua, Joel, Sebastian, Erick, Aaron, Yoandri, Kevin and Richard, who are all the 12 finalists of Univision's reality show "La Banda." They all have the same hopes of becoming one of the five boys of the next Latino boy band. With the help of three amazing judges ---Ricky Martin, Laura Pausini and Alejandro Sanz--- the talented contestants are giving it their all in the competition.
As the show's grand finale quickly approaches, the 12 contestants will battle head-to-head in the live rounds. Eliminations will now be at the hands of the fans, who get to decide who stays by voting after every show. But not everybody's fate will depend on the audience, as the judges will also have the opportunity to save one lucky artist. We caught up with Alejandro, who talked to us about the live rounds of "La Banda" and how he's become one of the favorite judges amongst the boys.
Check out our Q&A with the Spanish singer below, followed by the audio interview in Spanish.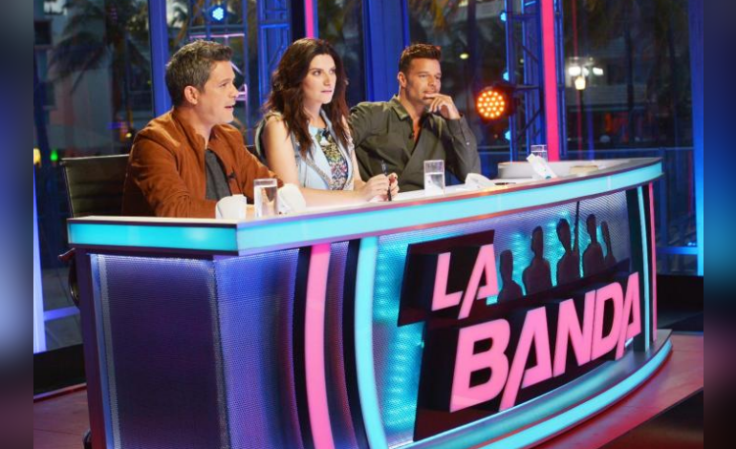 Latin Times: I have interviewed some of the finalists and they have all expressed nothing but nice things about you. How have you won their affection?
Alejandro Sanz: They realize that the three judges are here to help and them and guide them. We're not only there to lend our ears. People appreciate more a piece of advice or constructive criticism than a compliment. It's best to be honest with them. They are living a wonderful experience.
LT: Considering that you already know the boys personally, which of the finalists most reminds you of you when you were younger?
AS: Well, I don't know. They all have the same dream to win. I think the toughest part has been to separate the boys. Obviously, there's a lot of them who should be in the competition, but they're not. We had to chose the ones who really wanted to be an artist. That's why, all the finalists are here, because you can tell that this is their passion. I can identify with all of them, I don't really want to say any names.
LT: From now on, eliminations will be based on fan votes. Will the judges contribute at all in the knockoff rounds?
AS: Yes, we're going to have the opportunity to save a contestant and the audience will be able to save another contestant.
LT: I'm not sure who will choose the band's name, but in the case they give you the honor, what name would you give the group?
AS: I love "La Banda." I would name them "La Banda." I've always been very bad with names; in fact, I have many nieces and nephews and I call them by numbers. *laughs*
LT: To wrap things up, I'm going to name three of your songs and you tell me which of the boys would best interpret them. "Mi Marciana," "Quiero Morir En Tu Veneno" and "A Que No Me Dejas," the duo!
AS: "Mi Marciana"? I would like to hear a version of Aaron. I think Yoandri would be great for "Quiero Morir En Tu Veneno." And I would choose Johann and Kevin for "A Que No Me Dejas."
© 2023 Latin Times. All rights reserved. Do not reproduce without permission.