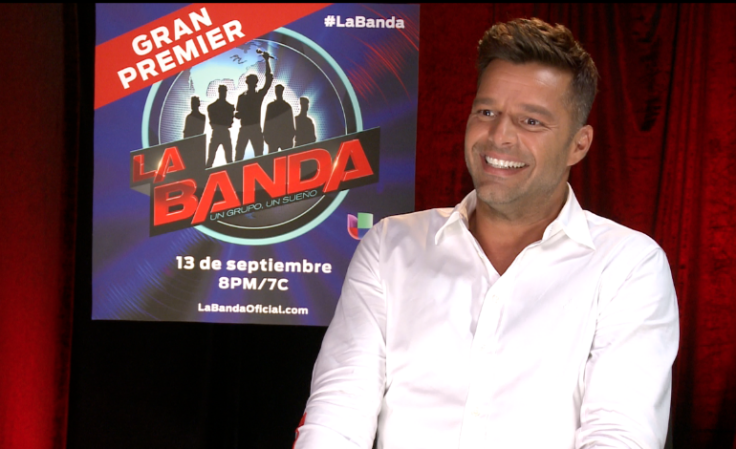 Ricky Martin is very excited with his new venture as not judge, but also executive producer and manager of the winning band, in the upcoming reality TV talent show "La Banda."
The Puerto Rican superstar will join colleagues Alejandro Sanz and Laura Pausini in the mission to find the next Latino boy band. "I've worked with them in the past and I have mad respect for everything that they do," Martin told Latin Times about working with the singers. "We see music differently but believe in passion and honesty. We are here to share our thoughts and be an open book with the artist. If they make it or don't, we tell them why...it's a win/win situation, they leave that stage winners" he added.
According to the GRAMMY award winner, who once formed part of the boy band Menudo in the '80s, forming part of a group is not easy. However, he's got the best piece of advice to the five aspiring winners. "Think big. You don't think cities, you think about the world," he said. "You have to be open-minded when it comes to music, take risks when you're in a recording studio, open up about personal stories and turn them into music," he said, adding that the contestants must all "live, breathe, drink, la banda."
"La Banda," hosted by Alejandra Espinoza, airs Sunday, September 13 on Univision.
© 2023 Latin Times. All rights reserved. Do not reproduce without permission.