When one talks about the Los Angeles Lakers, most are centered on the top stars such as LeBron James, Anthony Davis and Russell Westbrook.
James and Davis have been hampered by injuries while Westbrook has been a disappointment this NBA season. But as most know, there are more names to consider on the Lakers' roster.
With a star-studded lineup, the thing is the Lakers have their share of young players who were picked up at some point. That list includes Austin Reaves, Stanley Johnson and Wenyen Gabriel.
They have quietly provided the Lakers a boost on several occasions, something that has given head coach Frank Vogel some boost.
In the case of Reaves, he is a guy that went undrafted last June. He was signed to a two-way contract and has proven to be worth the investment.
Although he was initially seen as a project player, the 23-year-old has been holding up on his own. He is likened to another Alex Caruso, someone who hustles and gives it his all when he is fielded in.
Johnson is someone most overlooked. Considering he was a former lottery pick, the 25-year-old has proven himself as a gem of an addition. He also does the dirty work and provides some energy each time he is called to play by Vogel.
Gabriel is another addition that most have overlooked. He was an undrafted rookie two years ago but has shown he can hit the three-point shot, rebound and swat shots.
Reaves, Johnson and Gabriel are good finds. For now, they are on the right track as far as setting their NBA careers. They are likely to stay on unless some other NBA team expresses interest and offers a better deal.
But until that time comes, the three players are giving the Lakers a huge lift even if most fail to realize their contributions.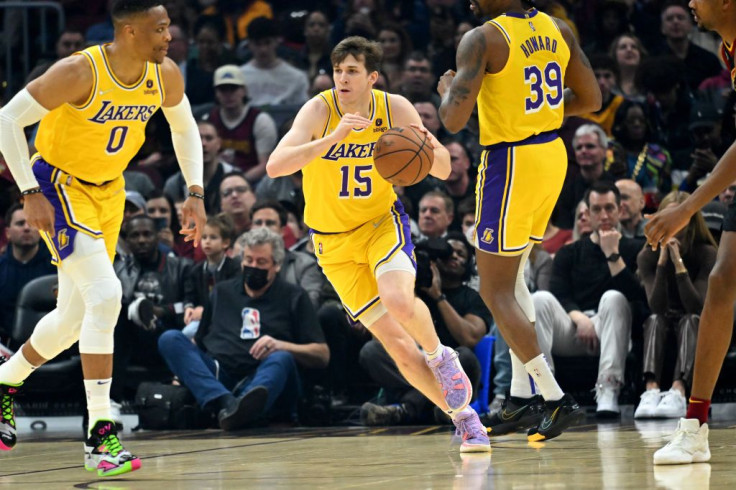 © 2023 Latin Times. All rights reserved. Do not reproduce without permission.