Lil' Libros, a bilingual publishing house founded by two Latinas has teamed up with Outfront Media, one of the largest out-of-home media (OOH) companies in the U.S. for a campaign to celebrate Hispanic Heritage Month called "Pages of Hispanic Heritage."
"With our digital billboards, "Pages of Hispanic Heritage" harnesses the positive power of OOH advertising to showcase the brilliance of Hispanic Authors and their tales that captivate children and parents alike. Our campaign's lively and vibrant creative not only captures the essence of Lil' Libros' collection but also mirrors the colorful tapestry of Hispanic heritages and cultures. Just as each book page weaves a unique story, our digital billboards tell a visual story that resonates with the diverse narratives found within Lil' Libros' pages," according to an Outfront statement.
Lil' Libros is a 100% women Latina-owned editorial aimed at creating children's books with a focus on celebrating the diversity within the U.S. Hispanic experience. Lil' Libros was born in Los Angeles in 2014, when two Mexican-American friends, Patty Rodriguez and Ariana Stein developed their vision to create inspiring books that they did not have access to growing up; books that celebrate cultural diversity and bilingual literature in English and Spanish.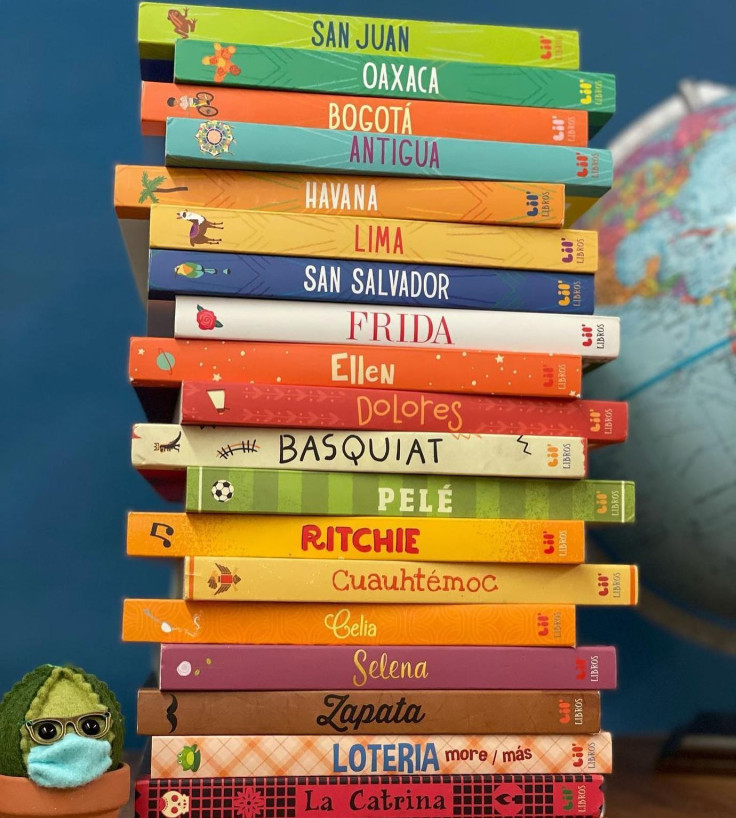 According to information from the Los Angeles Public Library, Patty Rodriguez is from Lynwood, California and the mother of two boys. In addition to Lil' Libros, she is a producer for the internationally syndicated On Air With Ryan Seacrest radio show. On the other hand, Ariana Stein is a first-generation Latina born in Los Angeles. She was raised in Lynwood too and has a son.
Right there they say that the idea of creating Lil' Books came when Patty was pregnant with her first child. She was looking for bilingual books that celebrated her culture but found out that, at that time -- they did not exist. Patty submitted manuscripts to publishers, hoping to start this bilingual project, but many denied support for that.
"Around that time, I remember having a conversation with her about how desperately we wanted our children to be bilingual. We wanted to ensure that our children's generation learned about their culture's history, and that assimilation did not get the best of them. We shared ideas but more importantly, we shared the same passion for the goals we had envisioned. When she shared her story and asked me to embark on this journey with her, my heart immediately knew that together, we could change the world. We agreed to start Lil' Libros on that very day. The rest is history...," Ariana says.
According to the company, "Lil' Libros are bright and perfect books for parents who want to introduce children to Latin American culture, history, and traditions." Their catalog presents Latina trailblazers such as Selena Quintanilla, Frida Kahlo and Celia Cruz.
Li'l Libros brings together Hispanic talents such as artists, illustrators, storytellers, writers, and poets who imagine, write and illustrate the pages of these powerful books that spread values and diversity. The main focus, Li'l Libros says is "the beauty and duality of English and Spanish, fostering language development and cultural understanding."
Lil' Libros owners highlight on fundraising site Wefunder, the importance of keeping a Spanish education for their kids being part of the Latin community:
"As mothers and women of color, our goal is to share our language, culture, and stories with our children. Quality and authentic bilingual children's books are hard to find, a problem traditional publishers fail to prioritize, despite the fact that 1 in 4 children in the U.S. are Latino -- a challenge millions of families continue to experience," they said.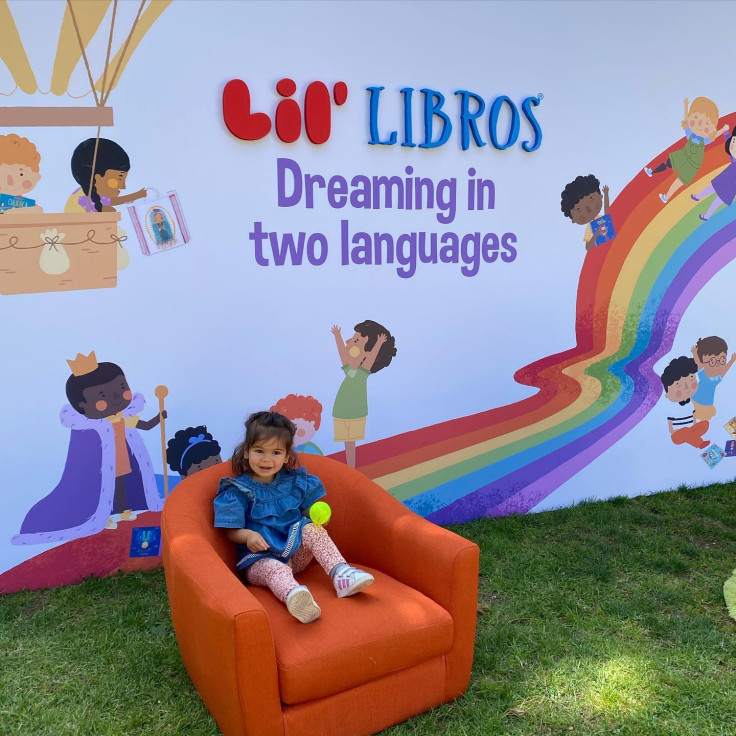 According to a, 2023 Pew Research Center Report, most U.S. Latinos speak Spanish: 75% say they are able to carry on a conversation in Spanish pretty well or very well. And most Latinos (85%) say it is at least somewhat important for future generations of Latinos in the United States to speak Spanish.
Lil' Books can be found among the shelves at Target, Barnes and Noble, Amazon, local museums, and independent bookstores such as Children's Book World in West LA. Also, during the pandemic, Patty Rodriguez and Ariana Stein created an online portal, sharing a collection of arts & crafts, DIY projects, and learning activities for parents and teachers with cultural Hispanic themes such as Day of the Dead or alebrijes, among others.
During 2022, the brand created Lil' Bibliotecas aimed at serving the Boyle Heights Community through a partnership with Remezcla and Target. Through Lil' Bibliotecas, a series of five mini-libraries created by Lil' Libros in east Los Angeles neighborhood, Boyle Heights, they intended to ensure that children have access to the bilingual books as Boyle Heights' Benjamin Franklin branch library shut down for major repair and renovations.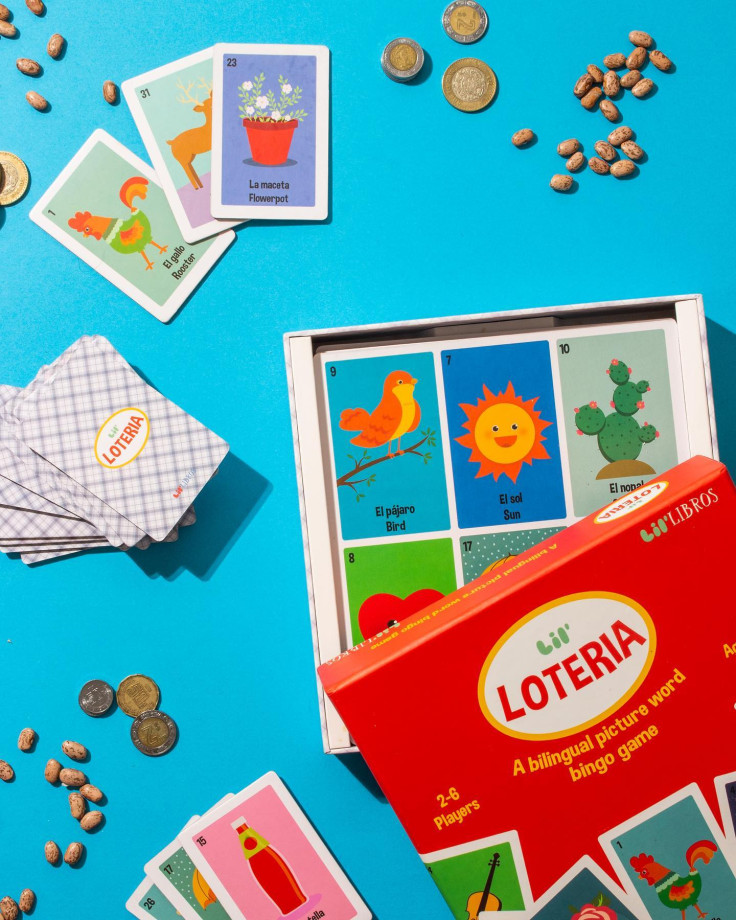 © 2023 Latin Times. All rights reserved. Do not reproduce without permission.