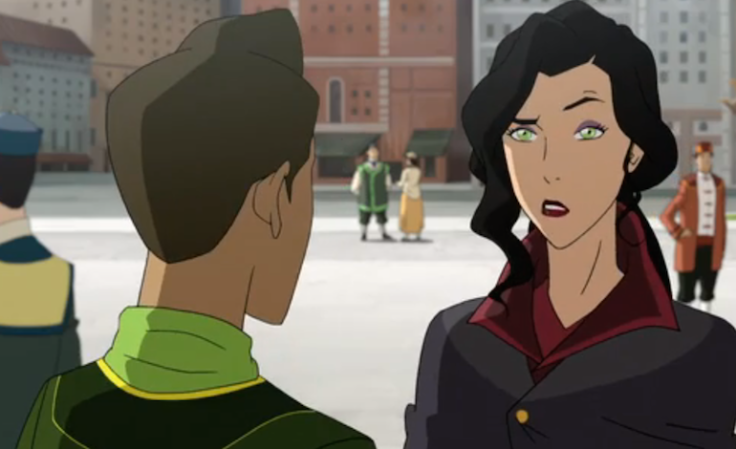 "The Legend of Korra" season four will premiere in just a few days on Oct. 3 on Nick.com. The series premiere was announced just a few week after the season three finale aired on Aug. 22. Fans are eagerly anticipating Book Four: Balance especially since the epic trailer has been revealed. Well now there is even more footage from the upcoming season as IGN has received the opening credits for Balance.
The website reports that the premiere episode for season four will be titled "After All These Years," which is fitting since we learned the new season will pick up three years after the events of Book Three: Change. In the new clip we catch up with Republic City and Asami. You'll also get a glimpse of other familiar faces like Mako, Tenzin, Jinora and the rest of his family. Check out the clip below:
IGN also gives us a synopsis for season four of "The Legend of Korra" writing, "Now broken and bruised, she begins a journey of self-discovery and survival in a new world where the strong prey upon the weak. When an aggressive military force rises up led by the power hungry Kuvira, the fate of the Earth Kingdom hangs in the balance and only the Avatar can set things right."
"The Legend of Korra" will premiere this Friday Oct. 3 on Nickelodeon's website. You can also watch new episodes of LOK on Nick's mobile app.
© 2023 Latin Times. All rights reserved. Do not reproduce without permission.