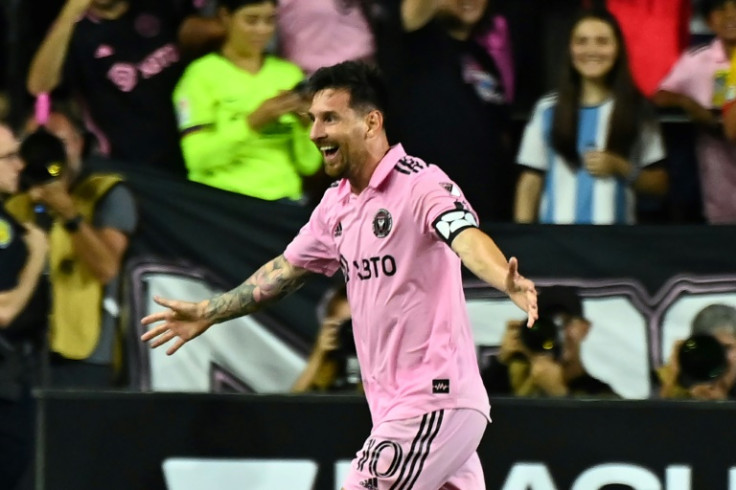 Amid chants of "We Want Messi" resounding in the Red Bull Arena Saturday evening, Inter Miami Tata Martino gave the order and Lionel Messi entered the field in the 60th minute. It took him only 29 minutes to score a superb goal to help his team get a first win in 11 games.
For the Argentine star, it was his 11th goal in 9 appearances with Inter Miami in all competitions, including the Leagues Cup, a tournament that for a month brought together all the MLS and the Mexican Liga Mx teams.
Inter Miami won the Leagues Cup and now the team belonging to Cuban-American Mas family and David Beckham aims at winning the MLS championship.
Lionel Messi Joins Inter Miami, Signing Deal Until End Of 2025
That will be a difficult enterprise as Inter Miami is currently 14th in the MLS Eastern Conference table and even coach Martino knows that will be hard enough.
According to the MLS news website, Martino told a press conference: "In regards to our chances [to make the playoffs], they are still very minimal, we cannot cover the reality we're in (...) We are very far down in the standings. What we have to do is win the games we have in front of us. If we keep winning, the chances of making it will increase. Today we took the first step."
© 2023 Latin Times. All rights reserved. Do not reproduce without permission.