Lil Uzi Vert allegedly "pulled" his $24 million diamond forehead off when he went to the crowd at a Miami festival.
The 26-year-old rapper had the priceless jewel implanted into his head earlier this year but told a TMZ cameraman that during his concert at Rolling Loud Festival in July, fans "kind of took [the diamond] out."
Uzi reassured followers that he had sustained no serious or long-term injuries. He also answered the question fans have been asking: is the diamond okay? The Daily Beast said: Yes, it is! A barbell piercing will take its place for the time being.
Lil Uzi, whose actual name is Symere Bysil Woods, initially tweeted about the jewelry in January. He explained that he'd been saving for years to buy it from Elliot Eliantte, his favorite jewelry designer.
"This one Stone cost so much I've been paying for it since 2017. That was the first time I saw a real natural pink diamond," he wrote.
When asked what material possession he valued most, he responded to a fan, "This diamond." He added that the pink rock was almost 11 karats.
He chose to implant it in his forehead because he could not trust himself not to lose it.
He also warned a fan that people will laugh at him more than if he implants it in his skull if he loses a ring. He stated that the diamond is insured.
Lil Uzi has been paying the diamond in installments since 2017.
Three months after revealing the extravagant adornment, the rapper temporarily removed the piercing inserted in his forehead in June 2021.
A representative for jeweler Elliott Eliantte claimed in an interview with Rolling Stone that the diamond was as safe as any other piercing. However, Lil Uzi Vert claimed the ore was causing him bleeding and posted a now-deleted gruesome photo of blood coming out of the implant just days after it was fitted.
Lil Uzi Vert rose to prominence in 2016 with the song "Money Longer," and was then featured on Migos' smash hit "Bad and Boujee."
Starting on September 6, the musician will perform three gigs in the United Kingdom, culminating on September 10 at London's Wireless Festival.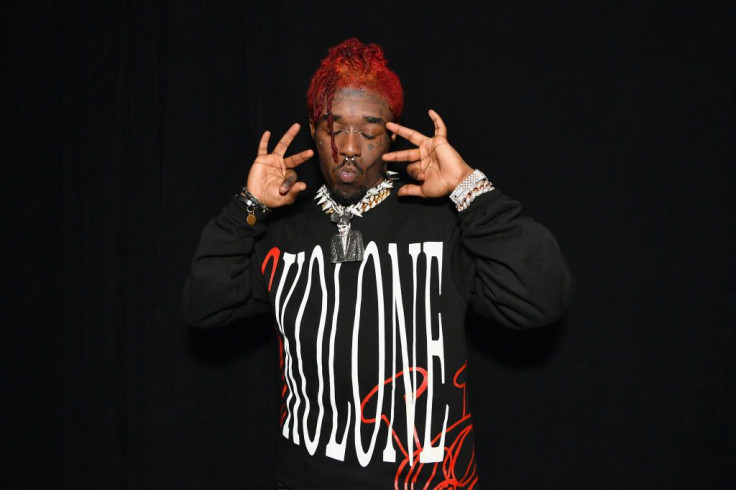 © 2023 Latin Times. All rights reserved. Do not reproduce without permission.