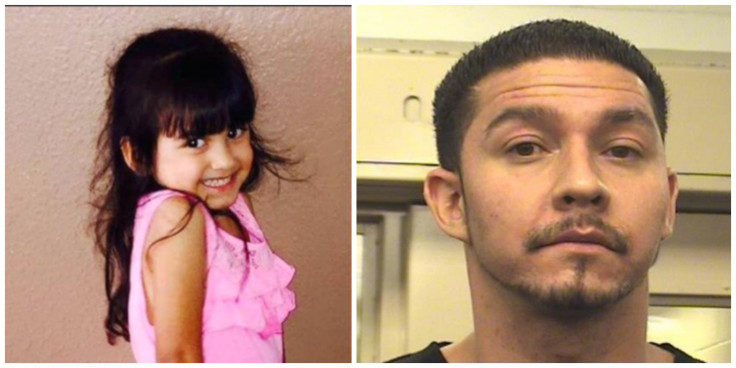 Albuquerque police say that murder suspect Tony Torrez, 32, has confessed in the shooting of Illiana Rose Rael Garcia, 4, who died Tuesday as a result of her wounds. As prosecutors prepare to take Torrez to trial, the Garcia family is preparing to put their daughter, who went by Lilly, to rest.
Lilly's family members thanked the police and the media on Wednesday, telling KOAT News that they were in deep mourning. Interviewed on a couch in the family home, they held hands, trembling and teary-eyed, reflecting on their loss.
"My Illiana Rose [Lilly Garcia] had this personality that was over and above her age," Lilly's mother Veronica said. "She just had this smile and those beautiful big brown eyes that just light up a room. You would just see her and you would just smile. She was so polite. And you know she just grabbed your heart. The first time that you met her she would grab your heart. She's going to be missed by a lot of people."
As of Thursday, the family's crowdfunding memorial had raised over $60,000.
Veronica Garcia says that she's committed to seeing the shooter punished.
"Whoever did this is a coward," said Lilly's grandmother adding that "once he's in jail, we're not going away."
Torrez was arrested Wednesday afternoon in Albuquerque and was quickly charged with murder, child abuse and other criminal counts related to the shooting. He is being held in jail on a $650,000 bond, according to local media.
"This evening, Torrez confessed to investigators he was responsible for the murder," Albuquerque police said in a statement quoted by the AP.
© 2023 Latin Times. All rights reserved. Do not reproduce without permission.