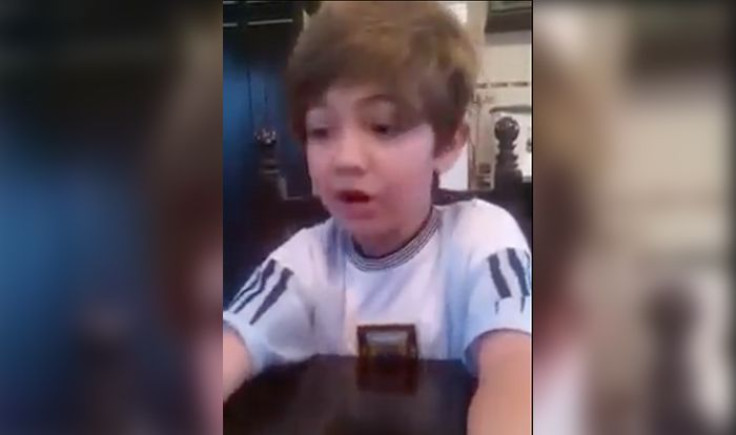 Last night, after the Chilean team took its second Copa América trophy in a row, Lionel Messi became the center of attention as it was the first time in his career that he missed a penalty shooting.
After the game, Messi opened up about the game and revealed to news reporters that he has decided to throw in the towel and call it quits with the Argentina national team, but fans are just not having it.
This is why little Piero from Argentina made a video begging his soccer idol to reconsider.
"Messi, it's me, Piero," he began. "I wanted to tell you that even if you missed the penalty, you're still the best in the world! Yeah, you missed a penalty and a Chilean player scored… but… umm… it doesn't matter, sometimes you win sometimes you lose!" Piero insisted. "What matters is having fun… so, Messi, don't leave your home. That's why I'm sending this, so that you come back to the National team and you stay home," he continued. "You have to come back, the team is right there and we don't have you… what are we to do? Ciao," Piero concluded.
"My thinking right now and thinking about it in the locker room, I'm done playing with the national team," he told a group of reporters in the locker rooms, reports ESPN.
"I tried my hardest. It's been four finals, and I was not able to win. I tried everything possible," he continued. "It hurts me more than anyone, but it is evident that this is not for me. I want more than anyone to win a title with the national team, but unfortunately, it did not happen."
© 2023 Latin Times. All rights reserved. Do not reproduce without permission.