Paris Saint-Germain (PSG) star Lionel Messi might get offers from two Premier League clubs next summer.
Manchester United and Chelsea are interested in signing Messi next season, according to El Nacional.Cat.
The Argentine football star joined PSG last season after Barcelona were unable to renew his contract. He had a difficult first season in France. He scored 11 goals and provided 15 assists in 34 games, reported Sportskeeda. But he has returned to form this season. So far this campaign, he has managed to score nine goals and provide 10 assists in 15 games. The football's contract with PSG will expire at the end of the season.
A return to Barcelona might be on the cards for him as well as the club if interested in bringing back its former player. But Chelsea and Manchester United might intervene in those plans.
Manchester United is looking forward to add attackers to their side. Portuguese international Cristiano Ronaldo is in a complex situation with the club. Ronaldo, who was suspended for the Red Devils' latest clash against Chelsea on Oct. 22, might be soon leaving the club. Also, Anthony Martial's persistent injury issues haven't helped the club's manager Erik ten Hag. So, adding a player like Messi will be beneficial for Manchester United.
As for Chelsea, they have Armando Broja and Pierre-Emerick Aubameyang as the only recognized forward players. Aubameyang has still not won over his new fans since joining from Barcelona on transfer deadline day.
When it comes to Messi, a move to the Premier League will give him the chance to know how he will perform in the most competitive league in the world.
Meanwhile, Marca reported that Messi and Neymar are two of the highest earners in European football. Messi earns 41 million euros ($4,05,16,405) after taxes. It includes a percentage paid in cryptocurrencies, plus a loyalty bonus. The star, a former Barcelona captain, is not considered a France resident. This means that he pays only 30% in taxes when the income tax in France for salaries above 160,000 euros ($1,58,113.60) per year is 49%.
As for Neymar, he signed a five-year deal in 2017 with PSG, receiving 36 million euros ($3,55,82,220) per season after taxes.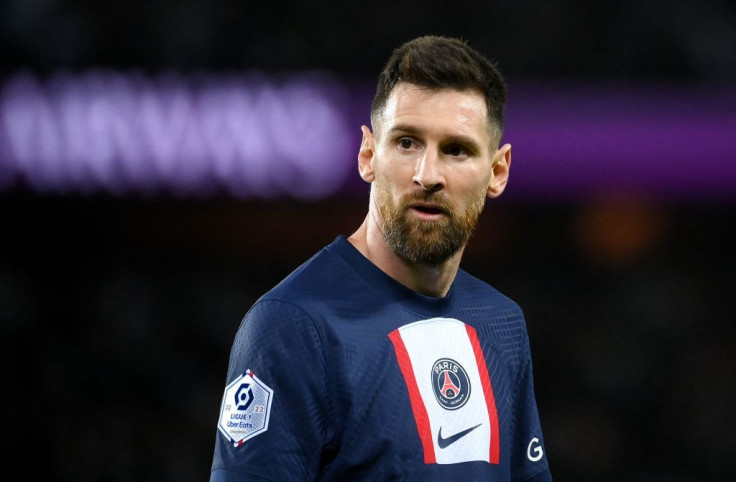 © 2023 Latin Times. All rights reserved. Do not reproduce without permission.