A young Lancashire boy succumbed to leukaemia just days before a life-saving transplant was about to come along, as reported by a jury.
Reuben Whittle, 7, who hailed from Croston, Lancashire, was diagnosed with a rare form of acute leukaemia in 2015 when he was just three years old. The health condition— which resulted in him developing the rare Philadelphia chromosome— often left him grappling with multiple complications and a bone marrow transplant from his identical twin, Rocco, in the past.
But, as fate would have it, Reuben succumbed to a chronic fungal infection in his chest just days before the results of another CAR T-cell therapy test was to come through. He was pronounced dead from natural causes at Royal Manchester Children's Hospital in October 2019.
A staunch Liverpool loyalist, Reuben was laid to rest in his beloved Liverpool FC shirt. The demise egged Reuben's family on to set up a campaign title Red4Reu—that aids leukaemia research. The campaign has raised over £10,000 for the hospital's charity.
Reuben had put up a tough fight in his battle against cancer until the last moment, and braved two years of chemotherapy before he went into remission, but relapsed and had to undergo a bone marrow transplant in March 2018. The transplant gave rise to a fungal infection which eventually led to multiple organ failure.
Tragic details of Reuben's life emerged at an inquest held this month into his death on Oct. 22, 2019.
At the hearing, as cited on Daily Mail, his mother Jayne Whittle said, "Reuben had a successful bone marrow transplant and things were on the up. However, it was always in the back of our mind whether the leukaemia would return again and unfortunately it did. As a family, we were shocked and devastated but pulled together and thought we can beat this again."
Whittle further added, "Chemo not only pushes down the disease, it also pushes down the lymphocytes so very very bravely - and it would have been the first of its kind - Rocco did donate his lymphocytes to Reuben. As we waited for Reuben to be fit enough for the CART transplant, Reuben's twin brother, Rocco, donated his stem cells for transplant. But the tragedy of it all was that those cells had to go off to America for tests and sadly Reuben was about two weeks away from getting those cells put in when he died." She further averred that the tragic incident has raised several disturbing doubts in Rocco's mind.
"He wondered if the aeroplane was late bringing the cells back and it's been very difficult for him to come to terms with everything that's happened. As a family we are devastated and there will always be a piece missing forever from our family unit. Reuben was and always will be our little hero as we can honestly say we have never seen anyone else possess the courage, bravery and positivity that he had."
Experts also shed light on how Reuben spent his final days in hospital at the Manchester hearing.
Dr Denise Bonney, a paediatric haematologist at RMCH said: "Reuben was absolutely great during his chemotherapy treatment. He responded really well and we all hoped that would be the only treatment he would need."
"The problem with it is that the more difficult it was to treat, the more likely it was for him to relapse. Many children are cured with chemotherapy unfortunately, that was not the case with Reuben and the disease came back in December 2018. We managed to control that disease again and managed to get a bone marrow transplant. He responded incredibly well. We were absolutely devastated when the disease came back in August 2019," Dr Bonney added.
For donate to Red4Reu, search 'Reuben Whittle' on justgiving.com.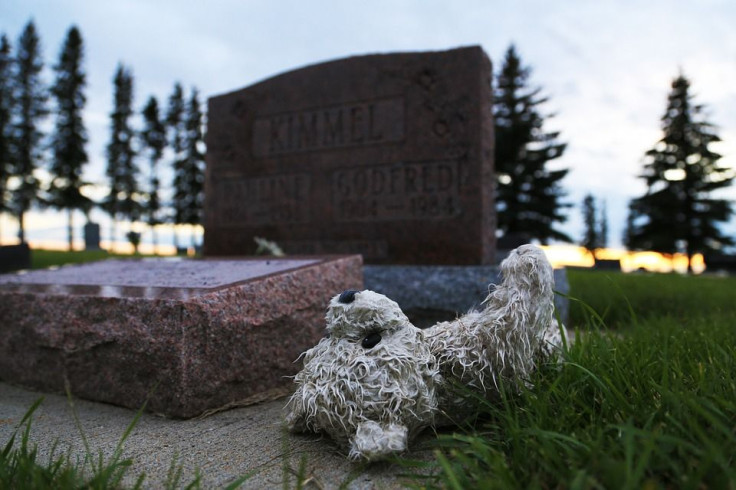 © 2023 Latin Times. All rights reserved. Do not reproduce without permission.