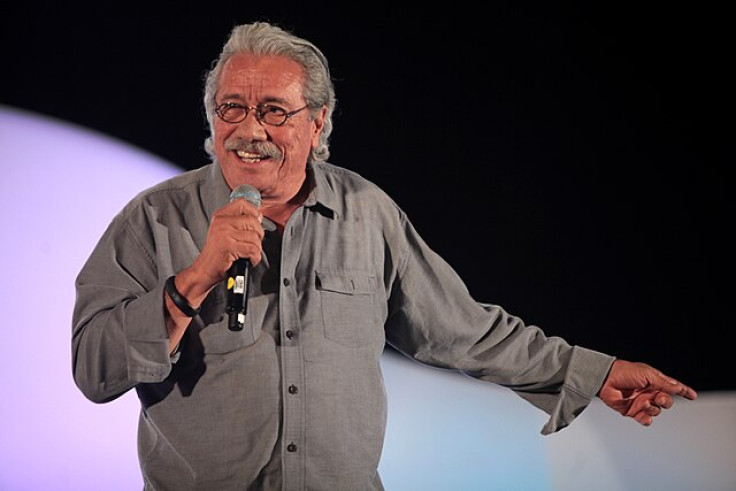 Los Angeles County encouraged Angelinos to celebrate Edward James Olmos by screening his film appearances, productions and volunteering in causes close to his values.
This week, Los Angeles County officially declared Oct. 13, 2023, as Edward James Olmos Day to celebrate the actor's contributions to the Latino community through arts, media and philanthropy.
Olmos was born in Los Angeles County on Feb. 24, 1947, in Montebello, California. He grew up there, and after graduating high school in 1964 and graduating with an Associative Arts Degree in Sociology and Criminal Justice at East Los Angeles College in 1966, he became interested in acting.
In the 70s, Olmos did some acting, but he got his big break in 1978 when he was El Pachuco in the play, "Zoot Suits," written and directed by Luis Valdez. When the play premiered at the Mark Taper Forum in 1978, it was the first professionally produced Chicano play presented by Center Theatre Group and the first Chicano play on Broadway. Olmos would then play the same character in a movie version of Zoot Suits, also written and directed by Valdez.
Olmos's role in Zoot Suits was when there were very few Latino actors and directors, and those same circumstances are still similar today.
A Latinos in Media report from the Latino Donor Collaborative found that in 2022, of the films aired in movie theatres from major production companies, only 3% featured Latino leads, despite Latinos being the demographic that goes to movie theatres the most. Additionally, the report found that in 2022, of the films aired in movie theatres from major production companies, only 1% had Latino directors.
In 1992, Olmos directed and starred in "American Me." Considering the low prominence of Latino movie directors and leads in the modern day, despite American Me only making roughly $13 million at the box office after its initial release and the controversy that followed the film, those achievements suggest Olmos did something as a Chicano that wasn't popular then and still isn't now.
Following American Me, Olmos continued to play characters in television shows, movies, voice act and he was even involved in a video game at one point. Olmos' resume includes features in The Magic School Bus, Selena, The Road to El Dorado, Battlestar Galactica, The Batman, George Lopez, Dexter, The Simpsons, Narcos, Coco and most recently in Mayans M.C.
Olmos has a decorated acting resume, but he's also done some humanitarian work, going to juvenile halls to speak with at-risk youth, being a U.S. Goodwill Ambassador for UNICEF, being an executive director of the Lives in Hazard Educational Project and founding the Los Angeles Latino International Film Festival.
"Olmos' dedication to his craft has brought him attention across the industry, and to audiences worldwide. To that end, it is fitting that Los Angeles County uplift his contributions to Latinos during Hispanic Heritage Month through a proclamation," said Solis in the Los Angeles County motion.
© 2023 Latin Times. All rights reserved. Do not reproduce without permission.