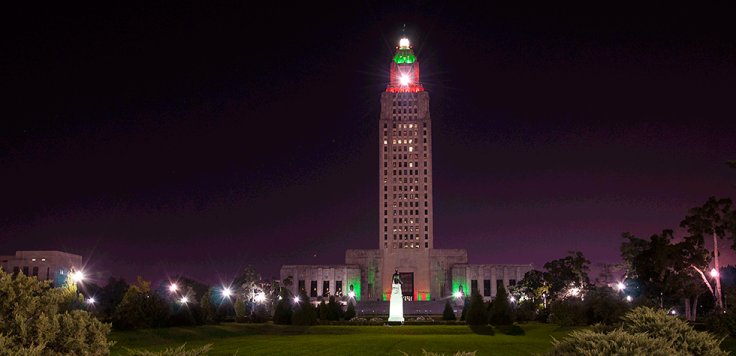 Latinos are an entrepreneurial demographic: according to the U.S. Department of the Treasury, nearly 25% of all new entrepreneurs were Latinos in 2021, a higher figure than their proportion to the general population (almost 20%).
Between 2021 and 2022, Latinos filed some 10.5 million applications for new businesses; but, predictably, the figures are not the same when looking at the different states. According to data from the Latino Data Hub, a new project from the University of California, Los Angeles (UCLA), the state of Louisiana is leading the country in this category with the highest percentage of Latino entrepreneurs.
According to the Latino Data Hub, 15.9% of the state's Latino population are entrepreneurs.
The states with the highest percentage of Latino entrepreneurs were clustered in the southern U.S. region. Other states with a high percentage of Latino entrepreneurs included Florida (13.1%), South Carolina (12.7%) and Georgia (11.6%).
On the opposite end of the spectrum, states such as Wisconsin (5.5%), Iowa (5.7%) and Minnesota (5.8%) were some of the states with the lowest rates.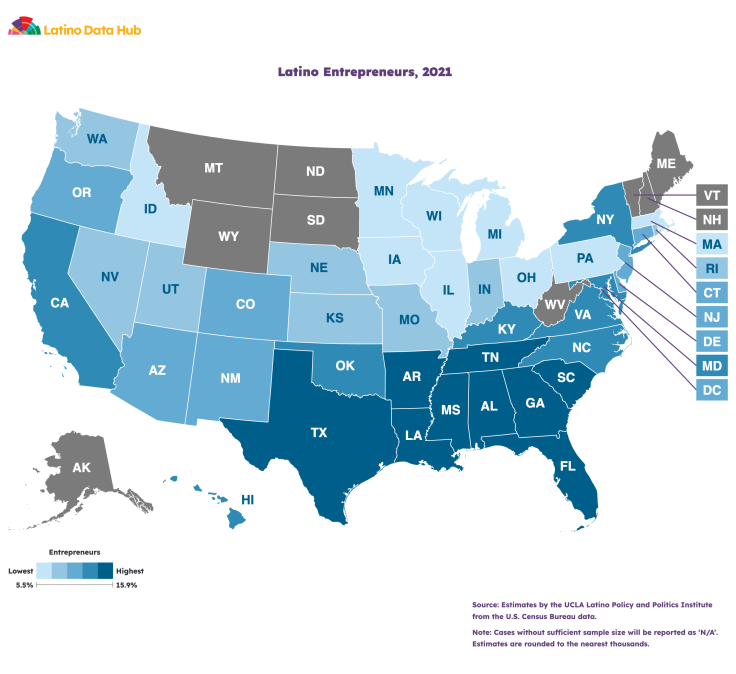 One major reason for the state's high percentage of Latino entrepreneurship could be the state's increasing Hispanic population.
Louisiana has a relatively low Latino population compared to the rest of the nation, but it has increased over the last couple of years. According to the 2020 Census, Latinos comprise 5.8% of the state's population, which is higher than in the 2010 Census, which stood at 4.2%.
According to The Advocate, a Louisiana-based daily newspaper, in Baton Rouge, the state's capital, the Hispanic population has grown significantly faster. According to The Advocate, the Hispanic population increased by 94% in the capital region between 2010 and 2020. And in East Baton Rouge Parish, the Latino population increased by 88% in the same years, and now the area has over 30,000 Hispanic residents.
The increasing population has resulted in more Hispanic businesses, such as grocery stores and coffee shops, according to The Advocate.
The federal government has also aided Latino entrepreneurs in recent years. According to data from the Small Business Administration (SBA), the government has provided over $3 billion in loans to Latino-owned businesses.
Other studies have shown that Latino-owned businesses are mostly self-funded, yet post higher-than-average growth numbers.
© 2023 Latin Times. All rights reserved. Do not reproduce without permission.