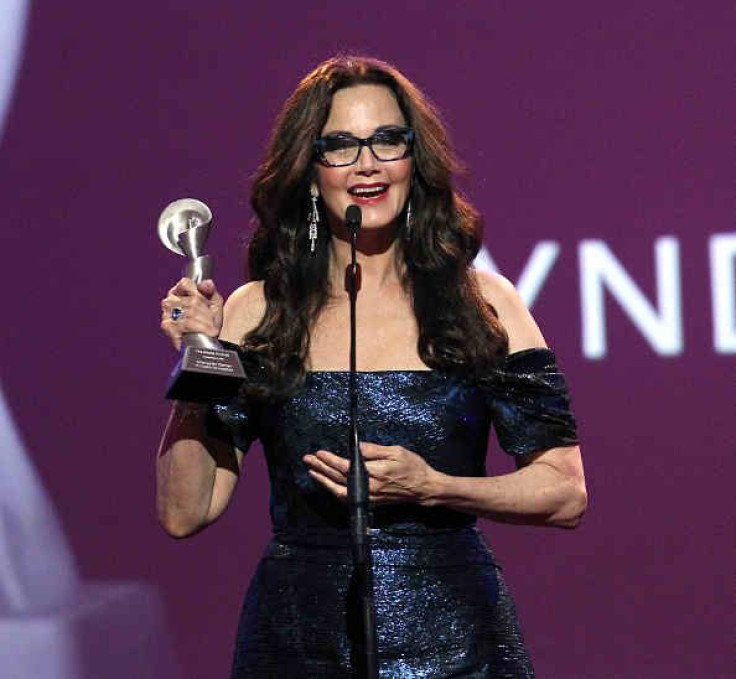 Lynda Carter looks at the new Wonder Woman actress and is not envious at all. After all, Carter is still revered as the original. Her colorful outfit, with the golden wristbands and honesty-enduring lasso was a 70's phenomenon.
Now, after Israeli actress, Gal Gadot reprised the role of Diana Prince, better known as Wonder Woman, many wondered what she could contribute to the character she played in "Batman v Superman: Dawn of Justice.
Gadot warned it will be quite different. Carter just hopes it will reach blockbuster status. "I want it to move to the next generation of women, and inspire the next generation of women," Lynda said.
Carter, who admitted that she keeps the original outfit in her closet understands why Wonder Woman is still associated with her. "We share that goddess within, maybe, and I enjoy hearing those stories," Carter shared, "So I don't really tire of it."
Lynda has not stopped there. She recently landed a role in the third episode of season two of the second series of Supergirl. She'll be playing another powerful role, playing the President of The United States.
© 2023 Latin Times. All rights reserved. Do not reproduce without permission.