Former U.S. President Donald Trump was booed by his supporters during a Saturday rally in Alabama after he told them that they should get vaccinated.
Trump, who was in Cullman, Alabama talking during his "Save America" rally tour, received some scattered boos from the audience after he told them that they should get vaccinated and that vaccines work, the New York Daily News said.
"You know what? I believe totally in your freedoms. I do. You've got to do what you have to do. But I recommend, take the vaccines. I did it. It's good. Take the vaccines," Trump said at his rally Saturday.
After hearing some of the boos in the audience, he backtracked a bit by saying, "You've got your freedoms, but I happen to take the vaccine. If it doesn't work, you'll be the first to know, OK?"
"I'll call up Alabama. I'll say, 'Hey, you know what?' But it is working. But you do have your freedoms. You have to keep — you have to maintain that," he continued.
Alabama currently has a high number of active COVID-19 cases as well as some of the lowest vaccination rates in the country, with under 36 percent of its citizens vaccinated, according to The Hill.
Cullman, Alabama recently declared a state of emergency as they reached a shortage of available hospital beds during a huge surge of the virus that finds thousands of new cases being reported per day.
Trump and his wife Melania were vaccinated in secret in January of 2021. Trump also tested positive for COVID-19 in October 2020.
While Trump has been supportive of vaccinations, he is not vocal about it and has not fought against the rising anti-vaccination sentiment in his party's masses that sees over 40 percent of Republicans refusing to vaccinate, CNBC reported.
"Operation Warp Speed" was a Trump administration program that provided funding to research that helped speed up the process of finding a vaccine for the COVID-19 virus. Among the vaccines that were funded by the program were the AstraZeneca vaccine and the Moderna vaccine.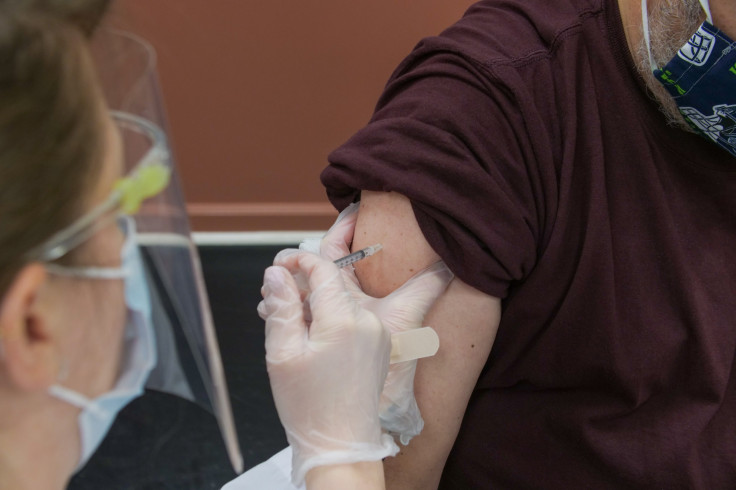 © 2023 Latin Times. All rights reserved. Do not reproduce without permission.