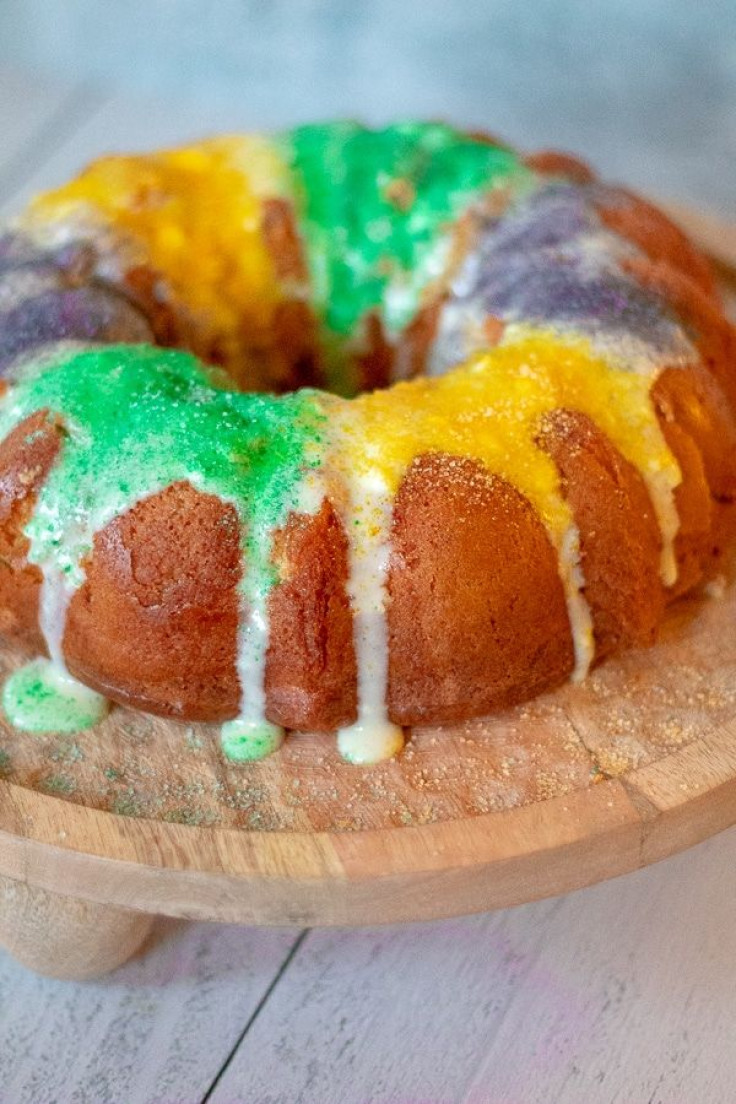 Mardi Gas is here! This means it is time to celebrate the biggest party of the year and that means cake but not just any commoner out there- it is the King Cake, the most stately heaven ever baked.
But it's not just the amazing taste this oval-shaped wonder is known for, it is also the tons of carbs and sugar it hides in it. Kind off dampens your excitement, doesn't it to diet for 364 days to ruin it all in a single day? What if we tell you that you can now make a King Cake that is keto-friendly and gluten-free?
Courtesy of This Mom's Menu, you can now enjoy a King Cake and not worry about the havoc it might wreak on your months of dieting. Here is the recipe:
Ingredients
For the Cake:
5 Large Eggs separated
1/4 tsp cream of tartar
6 tbsp melted butter divided
1 tsp vanilla
4 oz cream cheese softened
1/4 cup +2 tbsp Erythritol divided
2 tsp Baking Powder
1 cup Almond Flour
2 tsp Cinnamon divided
For the Frosting:
2 tbsp butter softened
1 oz cream cheese softened
2-3 tbsp Heavy whipping cream
3 tbsp confectioners erythritol
1/2 tsp vanilla
For the Colored Sugar:
6 tsp granular erythritol divided
2 drops yellow food colouring
2 drops green food colouring
1 drop Red Food Colouring
1 drop blue food colouring
Procedure:
Preheat your oven to 350 degrees F and evenly grease a Bundt pan.
Take two large bowls and put egg whites in one and the yolks in another. To the eggs whites, add cream of tartar, and beat with an electric mixer for a while.
To the egg yolks, add 3 tbsp of melted butter, vanilla, cream cheese, and 2 tbsp of erythritol and mix well. Then add 1 tsp of cinnamon, baking powder, almond flour, and mix well.
Add the egg whites mixture to the almond flour mixture, and gently mix to get a uniform batter.
Take a small bowl and to it add 3 tbsp of melted butter, 1 tsp of cinnamon, and 1/4 cup of erythritol. Mix well.
Take a pan, pour 1/2 of the batter into it, top it with the mixture in point 5, and then add the remaining batter over it.
Make swirls in the bread using a butter knife. Now would be the perfect time to hide the little plastic baby into your cake. Pick a spot and push the "baby" down into the batter.
Bake the cake until it golden on top and then let it cool before removing from the pan. Meanwhile, you can prepare the icing- combine the cream cheese, butter, vanilla, erythritol, and 2 tbsp heavy cream in a bowl. Whisk it until it is smooth and uniform.
Making the coloured sugar for decoration
- Place 2 tsp of erythritol into 3 separate bowls and mix each bowl with 2 drops of food colouring. As soon as you remove the cake from the pan, top it with frosting and sprinkle the coloured sugar on it.
© 2023 Latin Times. All rights reserved. Do not reproduce without permission.