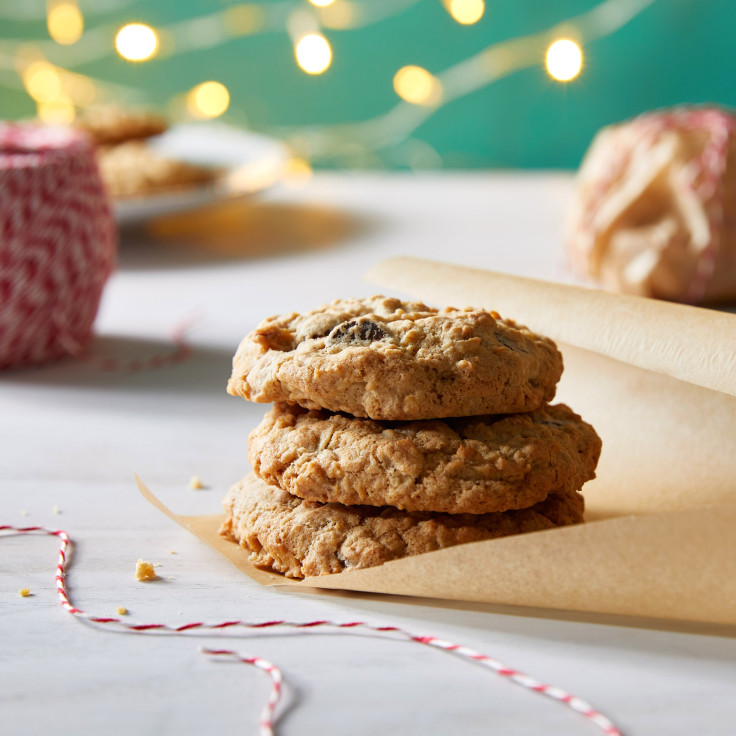 Living your best plant-based life starts with JUST Egg -- a company with the sole mission of finding plants that, because of their health, sustainability impact and potential to make delicious food will help you to have a diet low in saturated fat, free of cholesterol, and rich in fiber and vitamins, while lowering your risks of having a heart disease or Hypertension (high blood pressure).
The company thinks that the world does not believe it's possible to have healthier, sustainable food that is also affordable and delicious; Therefore, they ask us to spread not only their egg-free mayo but also the word. Change those bad eating habits and try these four delicious and nutritious recipes.
Oatmeal Chocolate Chip Cookies: Makes about 24 cookies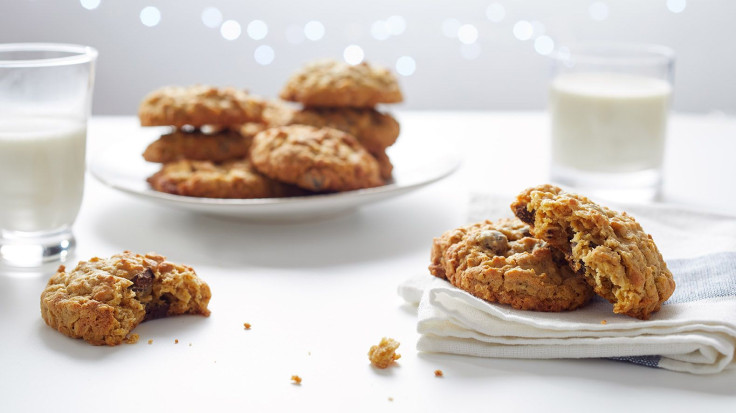 INGREDIENTS
1 cup (225 g) butter (we used Miyoko's brand)
1 cup (200 g) brown sugar
½ cup (100 g) granulated sugar
½ teaspoon (3 g) baking soda
½ teaspoon (2.5 g) salt
100 mL JUST Egg (at room temperature)
1 tablespoon (20 g) vanilla extract
1 ¾ cup (250 g) all-purpose or 1:1 gluten-free flour
3 cups (300 g) rolled oats
1 cup (100 g) chocolate chips
DIRECTIONS
1. Cream butter and sugar
In a standing mixer or with an electric hand mixer, cream together the butter, brown sugar, granulated sugar, salt, and baking soda until light and fluffy. Scrape down the bowl and cream for another minute.
2. Whisk in JUST Egg
Add the JUST Egg and vanilla gradually, allowing the liquid to fully incorporate. Mix on medium speed until light, fluffy, and even in texture.
3. Add flour, oats, and chocolate
Add flour and oats. Mix until just until incorporated. Fold in the chocolate chips.
4. Scoop and bake
Scoop 2 oz (~¼ cup) portions of dough onto a baking sheet and bake for 10-13 minutes at 325F (convection) or 350F (conventional). Let cool on the baking sheet for about 5 minutes, then transfer to a cooling rack.
Latkes (Potato Fritters)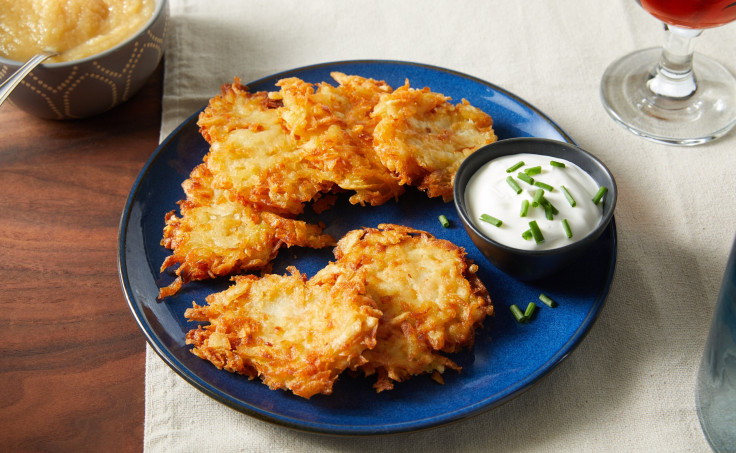 INGREDIENTS
2 ½ pounds russet potatoes, peeled
1 small yellow onion, finely grated
¼ cup JUST Egg
¼ cup all-purpose flour
1 teaspoon of sea salt
Neutral oil, for frying
DIRECTIONS
1. Grate potatoes and onion
Peel and grate the potatoes – either using a food processor fitted with a grater disc or just with a box grater. Grate the onion. Strain off any liquid from the potatoes and onions using a cheesecloth or clean dishcloth.
2. Mix all ingredients
In a large bowl, mix the grated potatoes and onions with the JUST Egg, flour, and salt.
3. Fry the fritters
Heat ¼- to ½-inch of oil in a deep frying pan and line a plate with paper towels. Once the oil is hot, roll ¼ cup of the fritter mixture into a ball and place it into the oil using a fish spatula or slotted spoon. Gently press down to flatten into desired fritter shape. Fry until deeply golden-brown on each side, carefully flipping to brown both sides. Transfer to the paper towel-lined plate. Serve warm.
JUST Pancakes: Serves 2-3
INGREDIENTS
1 cup all-purpose flour
2 teaspoons baking powder
¼ teaspoon baking soda
¼ teaspoon salt
2 tablespoons confectioners' sugar
2 tablespoons granulated sugar
2 tablespoons JUST Egg
1 teaspoon vanilla extract
¼ cup neutral oil
¾ - 1 cup of water, to desired consistency
Butter or oil, for the skillet
DIRECTIONS
1. Whisk the batter
In a medium bowl, whisk together all the dry ingredients. Make a well in the middle and add the wet ingredients. Whisk until smooth. Let the batter rest for a few minutes.
2. Heat the skillet
Heat a skillet (preferably non-stick or seasoned cast-iron) over medium heat and lightly coat with butter or oil. Pour in about ¼ - ½ cup batter per pancake onto the skillet, depending on the desired size.
3. Flip the pancakes
Once bubbles appear and spread out from the center of the pancake, flip and cook the other side for another 1-2 minutes. Transfer to a plate, and repeat with the rest of the batter, greasing the pan as necessary. Serve warm!
Crepes: Makes 6 large crepes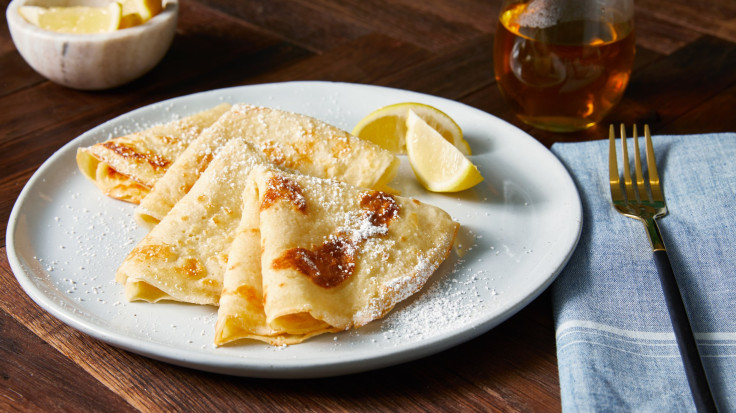 INGREDIENTS
1/3 cup JUST Egg
1 ½ cups milk (we used macadamia milk)
1 cup flour
2 tablespoons sugar
¼ teaspoon salt
2 tablespoons butter, melted
Butter or oil, for the skillet
DIRECTIONS
1. Blend the batter
Put all ingredients (except melted butter) into a blender and until smooth. Add the melted butter and blend for another 15-30 seconds. Thin out with additional milk if needed.
2. Heat the skillet
Warm a large, nonstick skillet over medium heat and coat lightly with butter or oil. Pour in the desired amount of crepe batter and tilt the pan to spread it out thinly and evenly.
3. Carefully flip
Let the first side cook for 1-2 minutes until the sheen on top starts to set. Use a large, slender spatula to carefully flip and cook the second side for another 1 minute or so, until lightly browned in spots. Transfer to a plate and serve warm.
© 2023 Latin Times. All rights reserved. Do not reproduce without permission.