A man was arrested in Bay Area after riding in the backseat of a Tesla with autopilot on. Authorities said that he was already called last month for doing the same stunt.
California Highway Patrol (CHP) Oakland confirmed on their official Facebook account on Wednesday that they have arrested a 25-year-old man named Param Sharma after he had used autopilot on a Tesla car while seated in its backseat.
Around 6:30 in the afternoon of Monday, the Oakland police had received multiple 911 calls about an individual, who was allegedly seated in the back of a Tesla Model 3 with no other visible person in its driver's seat.
A CHP motor officer stationed at the Bay Bridge Toll Plaza located the Tesla approaching eastbound on Interstate 80. The officer was able to conduct a stop and confirmed that only a single person had occupied the car and he was seated on its backseat. While pulling over, Sharma was said to have moved right in front of the driver's seat but he was still arrested and charged with two counts of reckless driving and disobeying a peace officer.
According to People magazine, this is not the first time that Sharma has exhibited this kind of behavior. Before his arrest on Monday, citizens had spotted a similar-looking guy who was said to be "operating his vehicle in the same reckless manner".
Meanwhile, CHP's Oakland area confirmed that they had already "cited" Sharma on April 27 for doing the same thing. CBS San Francisco reported that Sharma had also recorded himself performing the same "stunt" and posted it on his Instagram account. The same social media account was also filled with other posts such as celebrating his rich "gold collar" lifestyle while calling out other people for being "blue-collar peasants".
On April 17, a 2019 Tesla Model S occupied by its 59-year old owner and a 69-year old passenger crashed and caught fire in a residential road in Spring, Harris County, Texas. Further investigations concluded that both passengers were seated on the backseat while no driver was present in front of the electric vehicle that is also capable of autopilot mode.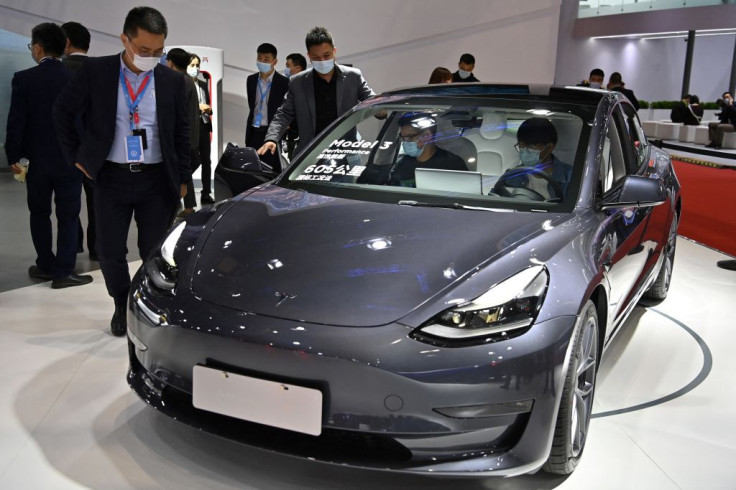 © 2023 Latin Times. All rights reserved. Do not reproduce without permission.