A man captured the eeriest of photographs while he went walking at Dalzell Estate in Scotland.
Martin Leeson of Coatbridge took photos of the stunning natural area and erstwhile majestic castle, which is now luxury flats. However, he noticed a peculiar problem in one of the historic building's windows.
The 55-year-old man, who takes nature and landscape photographs as a hobby, decided to investigate more and was later astonished to discover the ghostly image visible in his photographs.
Leeson went back to the area a few weeks after as he got intrigued by his haunting encounter. He tried to shoot on the same shot. Lo and behold, the ghost is not there.
He told Lanarkshire Live : "I was visiting the Estate a few weeks ago with my dog, and I was taking autumnal landscapes photos when I noticed a white image at one of the windows above at the side the garden is on."
"I remembered reading a story about the Dalzell Estate supposedly being haunted by the ghosts of three ladies and decided to take a photo of the image at the window.
"I was using a camera with little zoom to take photos of the nature landscapes, but I decided to enlarge the images of the photo on my computer when I got home and I was very surprised to see the image looked like a ghostly face."
He stated that he decided to learn more about the history. Leeson claims to have seen an online video regarding the Dalzell Castle Estate. He discovered that the castle is haunted by three spirits from distinct eras of history: a grey lady, a white lady, and a green lady.
Leeson was taken aback when he discovered that the white lady appears at windows and is a maid who jumped from the tower above the Whinney Burn.
The sad maid is supposed to have lived in the nineteenth century and threw herself off the battlements into the rocky gorge of the burn after being abandoned by her lover.
She is claimed to now haunt the entire estate, while the green woman haunts the south wing, and the grey lady is said to be a nurse from the house's time as a hospital for wounded soldiers during World War I.
According to Community Action Lanarkshire, Dalzell Estate began as a Royal Hunting Forest in 843. The Dalzell family owned the property until 1647 when they gave it to James Hamilton 1st of Dalzell.
He then passed down the estate through consecutive generations of the Hamilton family until 1952, when it became a boys school - Gresham College – following Lord Gavin Hamilton's death until the local authorities purchased it in 1967.
The mansion sat unoccupied until 1985 when it was sold for one penny and renovated into a series of private dwellings.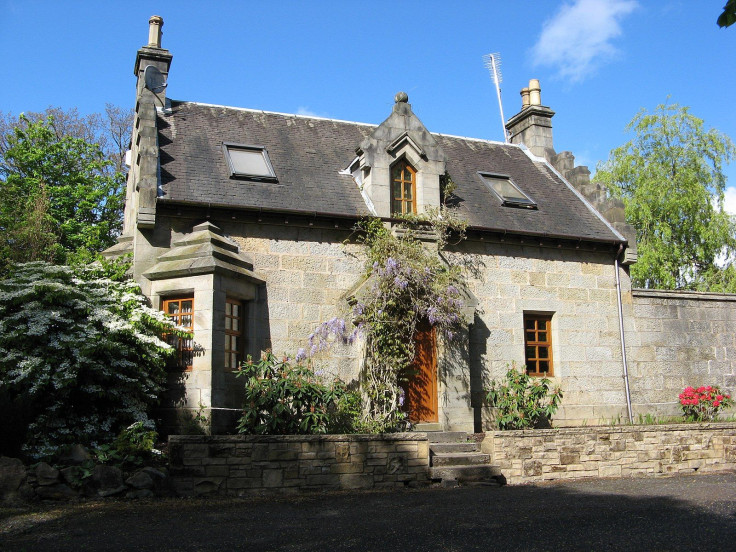 © 2023 Latin Times. All rights reserved. Do not reproduce without permission.