An Indian man allegedly killed his brother-in-law with the help of his father and brother, before proceeding to chop off the victim's limbs and walk into a police station carrying a severed arm in a bag before surrendering himself in bizarre killing in Mysore, Karnataka.
The accused, identified as Khadeer Pasha, reportedly killed his brother-in-law Mohammed Saran, 27, with the help of his father Almad Pasha and his brother Ajmal Pasha after suspecting their sister of having an affair.
They reportedly attacked the victim with sharp weapons before proceeding to chop his arms and legs off causing the victim to bleed to death. In a horrific turn of events, Pasha then walked into a police station carrying the victim's right hand in a bag and surrendered himself before the Udayagiri police, CP News India reported.
Saran, who was an employee at a private firm in Bengaluru, had married Pasha's sister about five months ago. Even though Saran wanted to settle down in Bengaluru, his wife reportedly refused the idea and stayed in Mysore. Meanwhile, Saran started developing doubts regarding his wife's loyalty towards him and engaged in frequent heated arguments and fights with her.
Following the constant arguments between the couple, his father-in-law Almad and brothers-in-law Ajmal and Pasha interfered and warned Saran that it was not right on his part to suspect his wife's character. The conversation between the trio resulted in a heated argument and a wordy duel, Yahoo News India reported.
On Sunday morning, Aug. 15, Saran was reportedly alone at his residence in Rajiv Nagar in Mysore when Almad, Pasha, and Ajmal visited him but then forcefully took him to another house at Ghousia Nagar, telling him that they needed to talk.
There, the trio allegedly assaulted the victim and stabbed him several times with sharp weapons. During the brutal attack, Pasha reportedly chopped off Saran's hands and legs, causing the victim to instantly die due to profuse bleeding. Later, Pasha carried the victim's severed right hand in a bag, walked into a police station, and surrendered before Udayagiri authorities, according to Star of Mysore.
Law enforcement recorded Pasha's testimony before heading to the house where the alleged crime took place. There they found and retrieved the remains of Saran's body and sent it to the area mortuary.
The body was reportedly handed over to Saran's family members after a post-mortem examination.
Meanwhile, Udayagiri police have arrested Pasha and have reportedly launched a manhunt for Almad and Ajmal, who remain at large.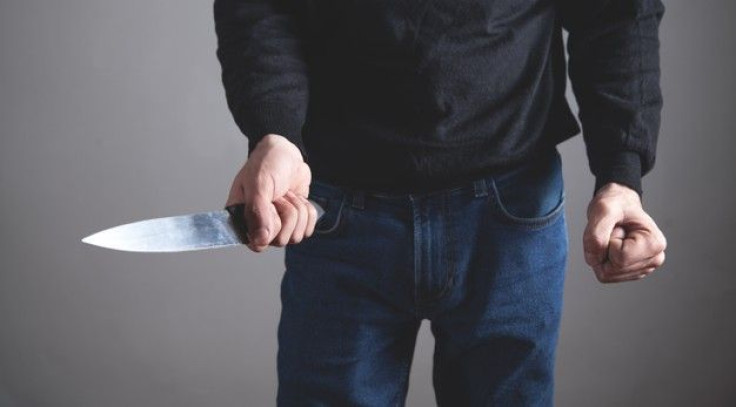 © 2023 Latin Times. All rights reserved. Do not reproduce without permission.