An Indian man has been accused of killing his 85-year-old mother-in-law and her sister, chopping their bodies into pieces, and later burying parts of the remains in the bed of a dried-up pond in Latur, India.
The accused, identified as Traymbak alias Raju Naraynkar, 54, is a resident of Latur District of Maharashtra, India. Naraynkar has reportedly confessed to killing his mother-in-law, Trivenibai Sonawne, and her sister Shewantabai Sawalkar over a month ago while their other family members had gone to an adjoining village, according to Times Now.
When the family reportedly returned from the neighboring village, they asked Naraynkar about the whereabouts of Sonawne and Sawalkar. However, Naraynkar denied any knowledge about the elderly womens' whereabouts. Following this, missing person cases were registered at the police station by Sonawne's daughter Tuksabai.
An investigation into the women's disappearance reportedly began when Sonawne's son, who resides in Mumbai, returned to the village and alerted police officers as he was unable to contact his mother.
When law enforcement reached the house as part of the investigation, Naraynkar suspiciously left the residence without informing anyone. The police officers who grew suspicious of Naraynkar's involvement in the crime reportedly set up teams and nabbed the accused in Colaba, Mumbai, around 525 kilometers away from Latur, on July 10.
When Naraynkar was interrogated by the investigators, the suspect confessed to having killed the missing women.
"The man allegedly murdered his mother-in-law Sonawne by banging head against the wall. Sawalkar witnessed the incident and raised an alarm. The accused then strangled her," Nikhil Pingale, Superintendent of Police (SP) said.
After brutally killing the women, Naraynkar admitted chopping their bodies into pieces and stuffing their remains inside a sack. He then buried the sack in a dried-up pond's bed. However, a couple of continuous rainy days filled the pond with rainwater.
Authorities retrieved the decomposed bodies of the victims after emptying the pond two times. The recovered bodies were sent to the hospital and a post-mortem examination was conducted on the remains on Friday, Aug. 13. Naraynkar has been booked under relevant sections of The Indian Penal Code (IPC), according to police officials.
According to Pingale, the accused reportedly committed gruesome murders over a longstanding property dispute.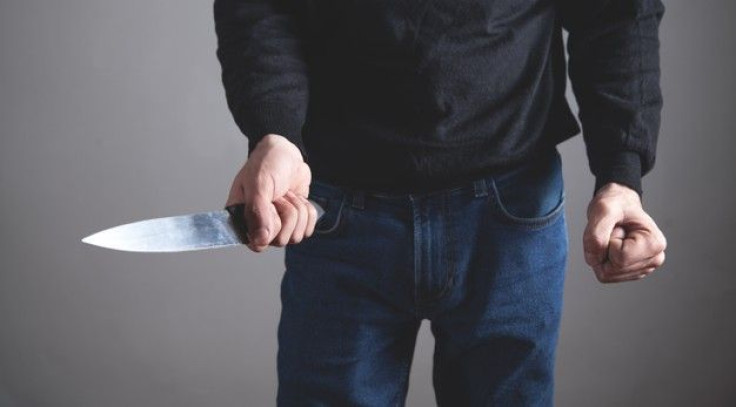 © 2023 Latin Times. All rights reserved. Do not reproduce without permission.