A man who reportedly chopped off his baby stepdaughter's head with a machete and left her body next to a motorway has been sentenced to 54 years in prison.
Diogo da Silva Leite reportedly killed one-year-old Maria Clara in the Brazilian city of Pindamonhangaba on Oct. 13 last year. Leite has been found guilty and sentenced to 54 years for qualified homicide, one year and four months for concealment of a corpse, and one month and ten days for making a false report, Metro reported.
On Oct. 13 last year, Leite reportedly took his stepdaughter out for a walk. However, Leite returned home without Clara and told the baby's mother that she had been kidnapped by a stranger when he went to the bathroom.
The truth came to light when law enforcement received CCTV surveillance footage from the location where the alleged abduction took place. The police officers found evidence from the videos that contradicted Leite's version of how the incident unfolded.
After being confronted by the authorities, Leite confessed to the horrific crime and admitted that he decapitated his stepdaughter Clara with a machete and then left her body in a wooded area beside a motorway in the city of Taubate. However, he did not mention his motive behind the horrific crime, the Sun reported.
Following this revelation, police recovered the little girl's naked body from the woods. The family has previously been reported to authorities over accusations of child neglect and abuse. Clara and her two siblings were reportedly the victims of recurring abuse.
Public condemnation of the killing of the innocent child reportedly stoked angry local residents to set the house where Leite lived with the baby's mother ablaze.
Leite has reportedly been in preventive custody since his arrest.
In a similar but unrelated incident, a Brooklyn gamer named Ricardo Price, 23, has been arrested and charged with the fatal beating of his girlfriend Eryca Kemp's four-month-old daughter Royalty Kemp after her crying reportedly interrupted his playtime. Price allegedly threw the crying child against a wall and banged a video game controller against the infant's head to stop her from crying, Latin Times reported.
Newborn Royalty was diagnosed with abusive head trauma after the incident and succumbed to her serious injuries on July 1. Her death was recently ruled as a homicide with Price facing new charges of attempted murder, three counts of assault, reckless assault on a child, and acting in a manner injurious to a child.
Price, who works as a security guard, is currently jailed at the New York City Department of Corrections facility at Rikers Island without bail, awaiting word on possible homicide charges now that the baby has died.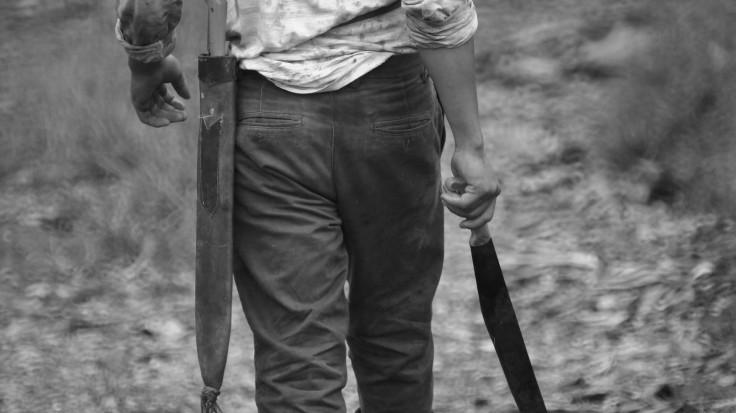 © 2023 Latin Times. All rights reserved. Do not reproduce without permission.