A suspected serial shoe thief has confessed to stealing women's shoes for several years to fulfill his sexual desire following his arrest earlier this month in Japan.
The suspect, Tsunehito Isobe, 47, of Murakami, has been hit with one charge related to shoe theft after he was caught red-handed on CCTV, allegedly trespassing into an office to steal a pair of sandals, according to the Tokyo Reporter.
Police said that at around 6 p.m. on March 2, the suspect clandestinely forced his way into an office address in Murakami. He was filmed stealing one pair of sandals valued at ¥500 (US$4.53). The office in question had intentionally just recently installed the surveillance system to catch the thief following reports that several women's shoes had mysteriously gone missing in recent months.
Footage from the security device subsequently led to the arrest of Isobe on suspicion of theft and trespassing on May 19. It remains unknown how many times the suspect had trespassed the building to steal shoes. Isobe was then prosecuted nine days later.
Local police then secured a search warrant to fish out evidence from Isobe's home, recovering a surprising find of 139 pairs of women's shoes organized in cardboard boxes under his bed. Police noted that 77 of which were nurse shoes. A white nurse's outfit, a black jumper, as well as two pairs of stockings were also found in the home.
Following Isobe's arrest, the Murakami Police Station moved to put the recovered 139 pairs of stolen nurse shoes, high heels, and sandals on display with hopes that its rightful owners will distinguish their property and get in touch with local authorities, the Daily Star noted.
If an owner can provide evidence that the property belongs to them, they can decide to make a claim, which often leads to stronger sentences for the suspect.
Murakami Police Vice Chief Atsushi Hasegawa noted that around half the shoes retrieved from Isobe's property were stolen but there had been no reports filed with his station or nearby police departments about the losses. He urges residents to get in touch if they notice any theft despite deeming them not significant enough.
The suspect, in turn, confessed his crimes when interrogated by local police. "I stole about half of [the items]," Isobe said, telling cops that he has been interested in women's shoes since he was a kid because it was sexually gratifying. "The rest, I bought on online sites and at second-hand shops. I've been stealing for several years."
Isobe had been arrested seven years prior for a similar crime after snatching shoes from drug stores, hospitals, and long-term care facilities across Niigata City in 2014. The man was found in possession of 200 nurse shoes and 44 pumps, a total of 24 pairs of women's shoes.
At the time, police were able to identify the owners of at least 13 pairs and valued the stolen properties at around ¥9,300 (US$84.17).
"I did it to satisfy my sexual desire," Isobe reportedly said to police previously. "The smell is an important point. Feelings of the victims."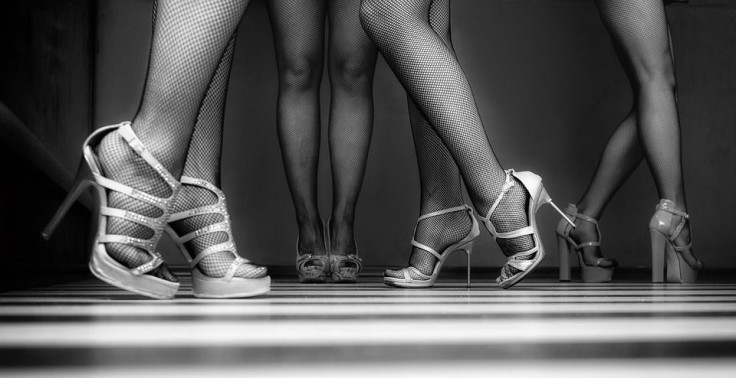 © 2023 Latin Times. All rights reserved. Do not reproduce without permission.